Update on Finnish Whisky Markets
03/2018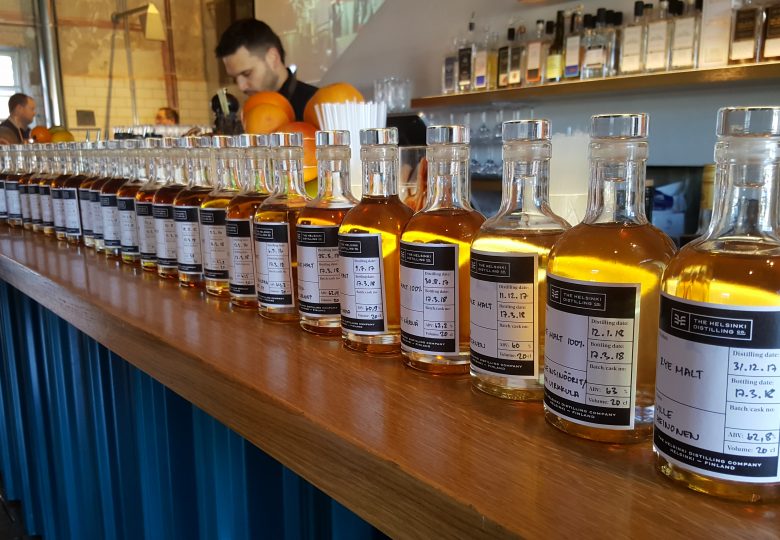 I wrote an update of Finnish Whisky Markets last time on November and it's time to refresh the situation. There has been couple new announcements of starting a whisky distilling, Pyynikin Käsityöläispanimo and Iso-Kallan Panimo. Both are breweries that had made beer already some time. Now they try to finance their growth with stock offerings. Only time will tell if promises of whisky production was only to get more investors or will we really see whisky from them. Tornion Panimo / Sangen have already started distilling with rum and currently they are trying to develop right way to make their whisky.
And here is more about distilleries already producing whisky:
Teerenpeli
They have four products in their core range at the moment: Kaski, Portti, Karhi and 10yo. Those are also available in some markets abroad. Some other bottlings available at their own bars. The newest release of Savu, which is smoky whisky, is going to be available at Easter (30.3). First at their restaurants and later in spring at shops. Pre-release of Savu was available at Finnish whisky fair Uisge. Final product is based on comments from Uisge and from their ambassadors. Their yearly amount of new spirit is 100 000 litres. They are renewing their website and with new alcohol law in Finland they are able to share more about their whisky. I recommend going Suuret Oluet Pienet Panimot -beerfestivals this summer and trying some of their whisky.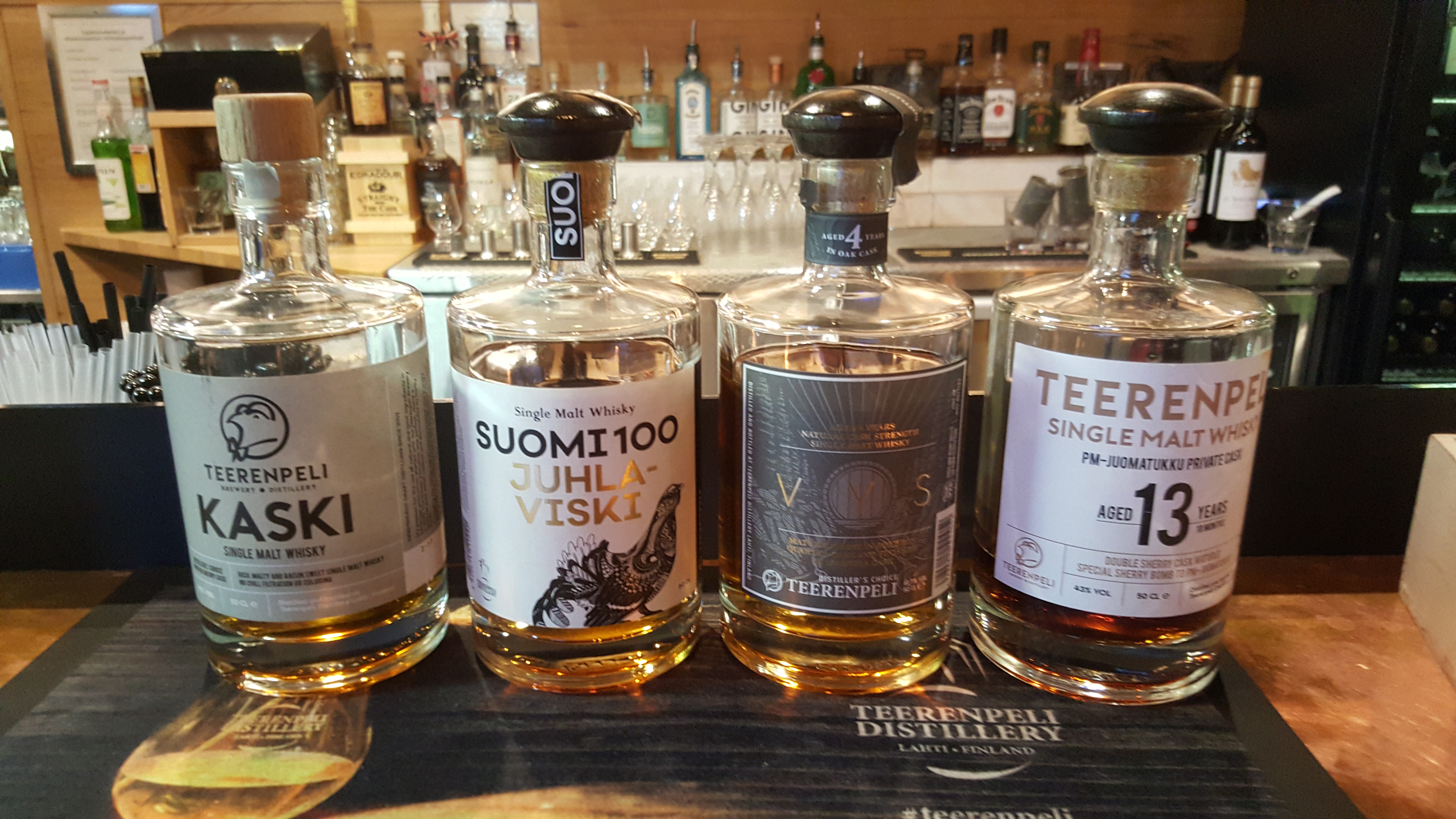 Kyrö Distillery
Third release of Kyrö's whisky was launched at Viking Line Whisky Fair. It was only place to get your own bottle. 3rd release was available for a taste in some events as well. Right now only places to get their whisky is couple bars in Germany and England. At April and at Finnish Whisky day they will have some small batches released, we'll hear more about them later. Next bigger batch will be released traditionally at Kyröfest which is an annual party at their distillery. They plan to distil 130 000 litres of whisky this year, which makes them the biggest whisky distillery in Finland. Total bottles released this year will be around 1000. I recommend going to Kyröfest and visiting distillery.

Helsinki Distilling Company
Guys in Helsinki has been active after the first release last year. We got to taste second and 3rd small releases at the Uisge. Most of them was distributed to restaurants. Part of  Third release (114 bottles) is available at the TallinkSilja ferries right about this time. 3rd release is a rye malt (70% rye and 30% barley). There has been really small batches to Germany and Belgium but those are already sold out. Next small release is coming in April and something special to taste at Finnish Whisky Day. Before July will come bigger release and some bottles will even be available at Alko stores. Their yearly output of whisky will be 30 000 litres and it will grow next years. They will be participating Helsinki Beer Festival and I recommend to take part and enjoy excellent beers as well.
Valamo
Despite earlier plans they won't release 6yo soon. Some earlier releases may be available in some whisky bars but if you want to taste their whisky you really need to visit monastery and distillery at the heart of Finland. Really nice place at the summer. Some release will be available later this year and there is a chance that we get to taste it at Finnish Whisky Day.
Ägräs Distillery
First new spirit was distilled last year, and we got first samples of them at the Uisge. There were lots of promise in them and we eagerly wait for year 2020 to get their first whisky. I recommend visiting distiller at very beautiful village of Fiskars.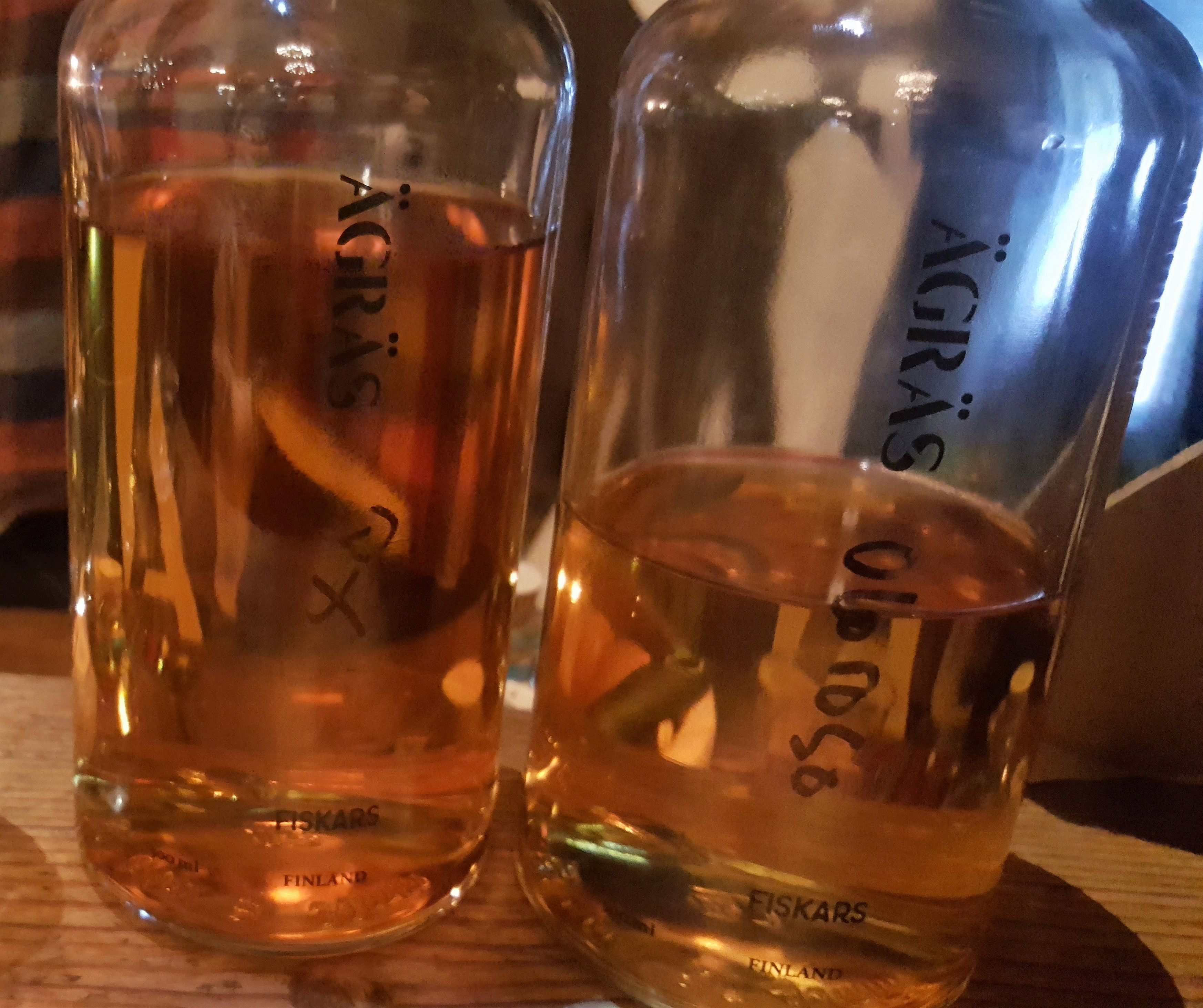 Panimoravintola Beerhunters
Newest release of Old Buck is available at their restaurant in Pori. They try to get it available to other restaurants as well and also planning to get it sale at Alko and in travel retail. I will tell more about it when I get the information myself. I have already checked bus time tables to Pori!