Visiting Kyrö Distillery
Whisky is in the detail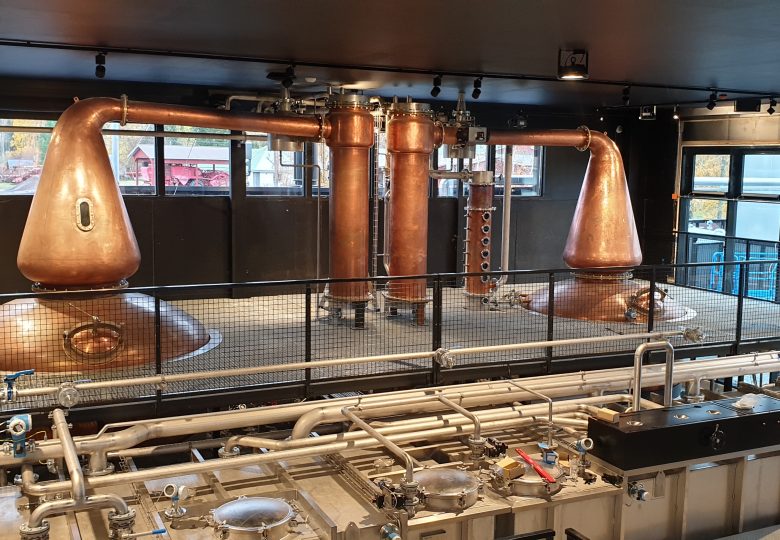 It has passed already two years since I last visited Kyrö Distillery. They passed Teerenpeli as the biggest whisky distillery in Finland a while ago. Mainly because 2016 still expansion. But that's not all. At the end of this year the completely new building and distillery should be producing spirit. It will produce more than 300 000 liters spirit annually. Huge growth story and clearly the biggest distillery in Finland. They are still making only 100% Finnish malt rye whisky. Thing that make them unique and will help with market share in the future. And I believe they will succeed!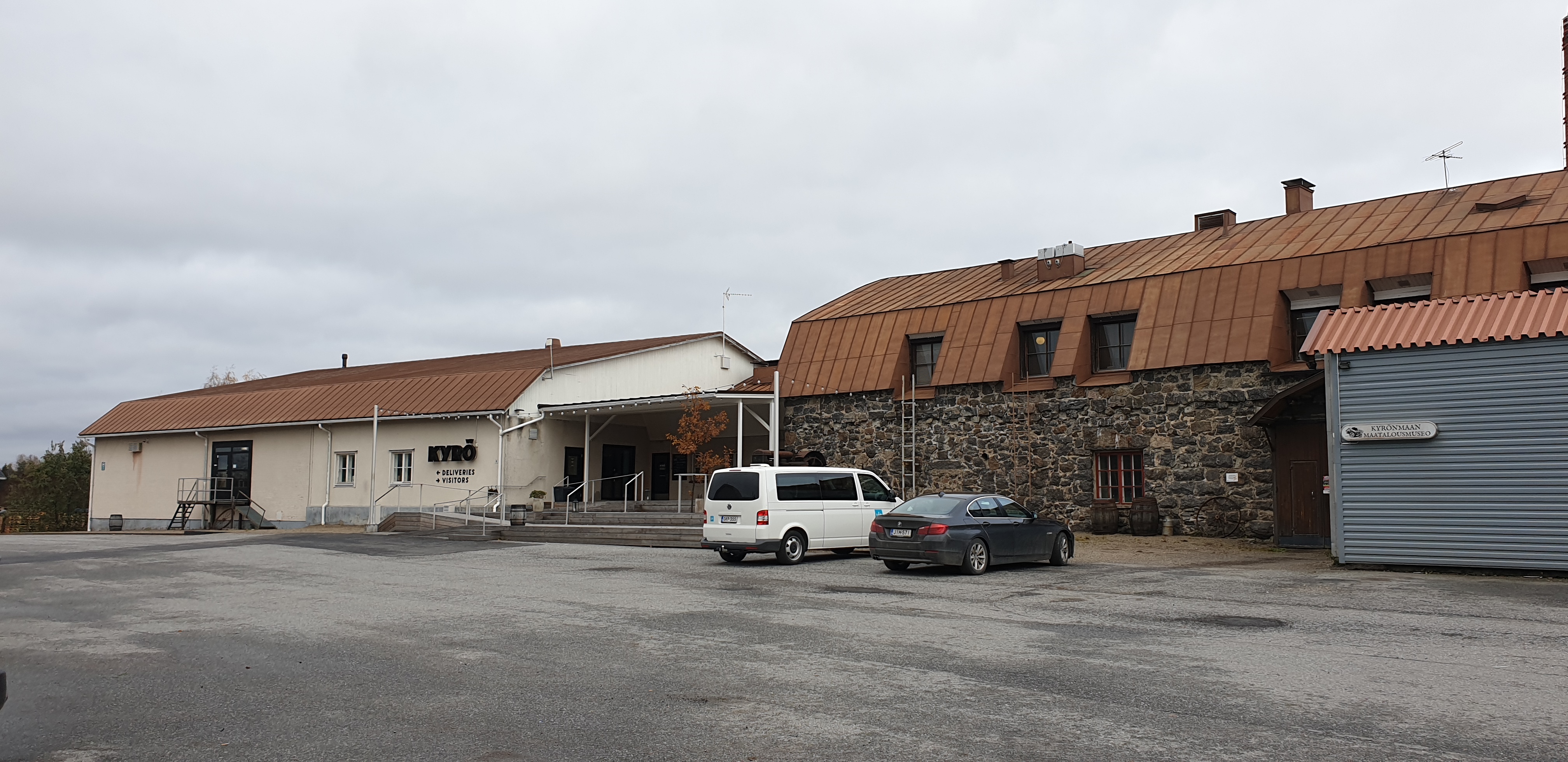 I got Head distiller Kalle Valkonen as my host for the visit. Can't have better host when visiting distillery! We started the tour from the old distillery and went through the process that produces roughly two casks of new make spirit in a day. No filtration and six days fermentation are choices, along using the rye malt, which should be the winning combination in rye business. With little shots of wort and wash, it's easy to understand the flavors they try to achieve.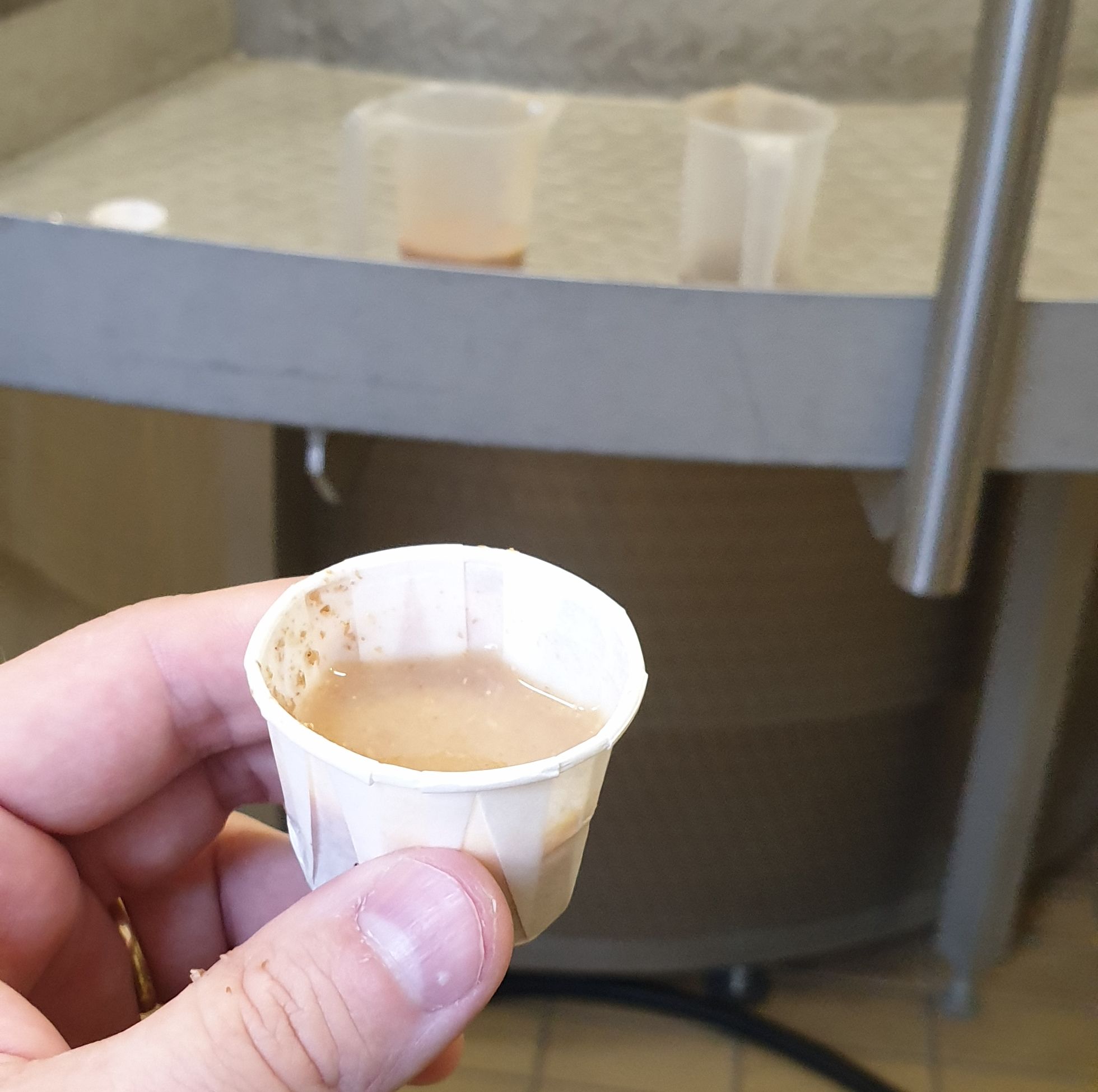 They use three different type of rye malt. Basic pot still comes from Finnish company Viking Malt. It's used in 70% of their distillations. Alongside they have two different types of smoked rye malt. Barn rye is a rye that has been dried in a barn which has been heated with alder wood fire. First distillations with barn rye were in 2017. Lately they have started making more traditional smoky whisky with dry smoked barley. I got a little taste of that smoky new make and can say it was really promising.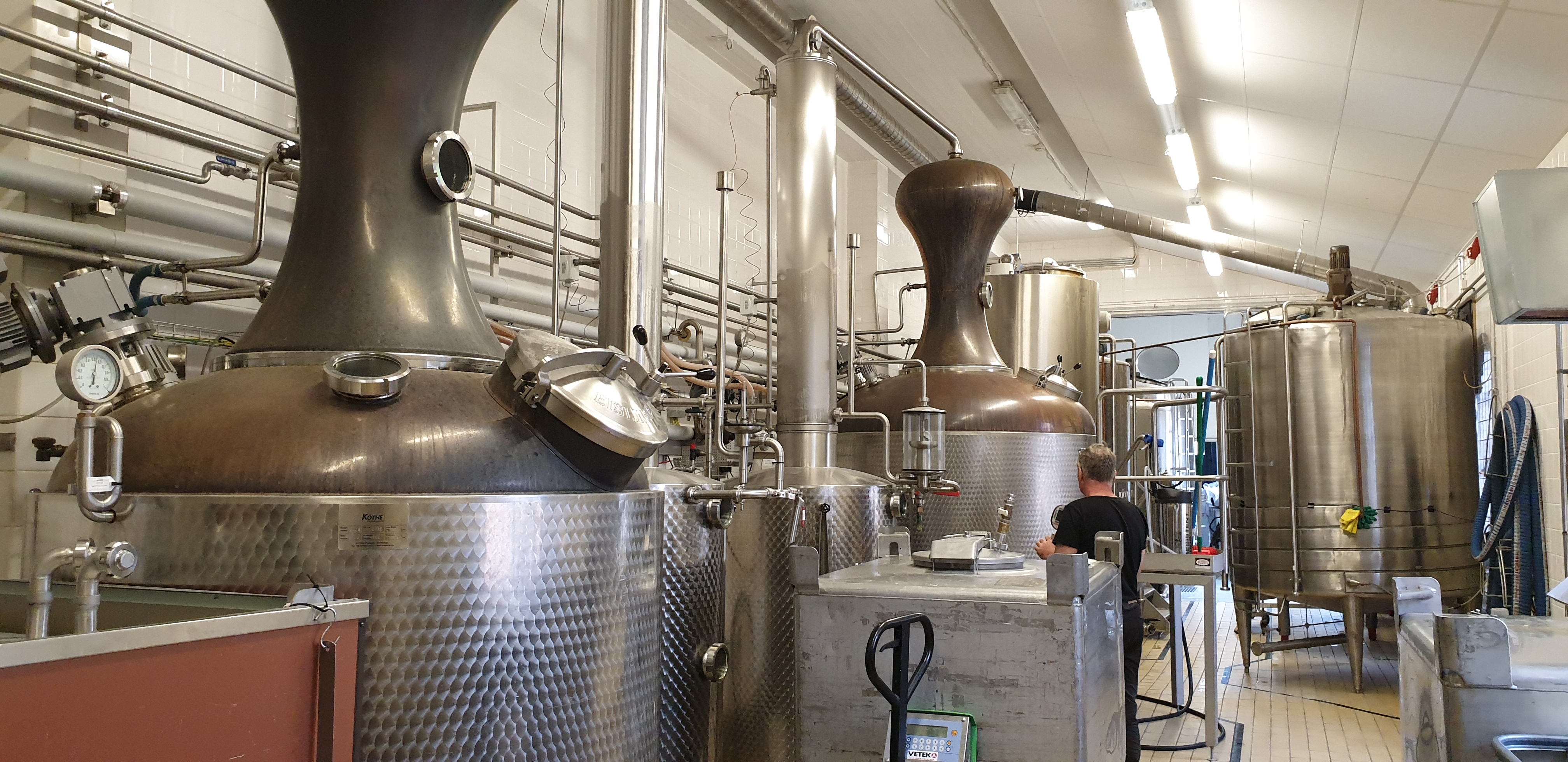 Next we went to see the new crown jewel of Finnish whisky industry, the new distillery. With their couple years of experience and help with the Scottish distillery wizards, the building is streamlined and perfect for their process. Mash tun and eight steel wash backs feeding 9 000 liters wash still and 6 000 liters spirit still. During my visit building was almost done and they hope to start distilling around November or December this year. Their spirit safe was the most beautiful I've ever seen. So full of details. Something that all the distillery visitors will fill Instagram in the future. These kinds of expansions are expensive. Not even with the huge gin sales they couldn't finance it themselves. Founders still have the majority in the company but along the way they have got some investors behind them.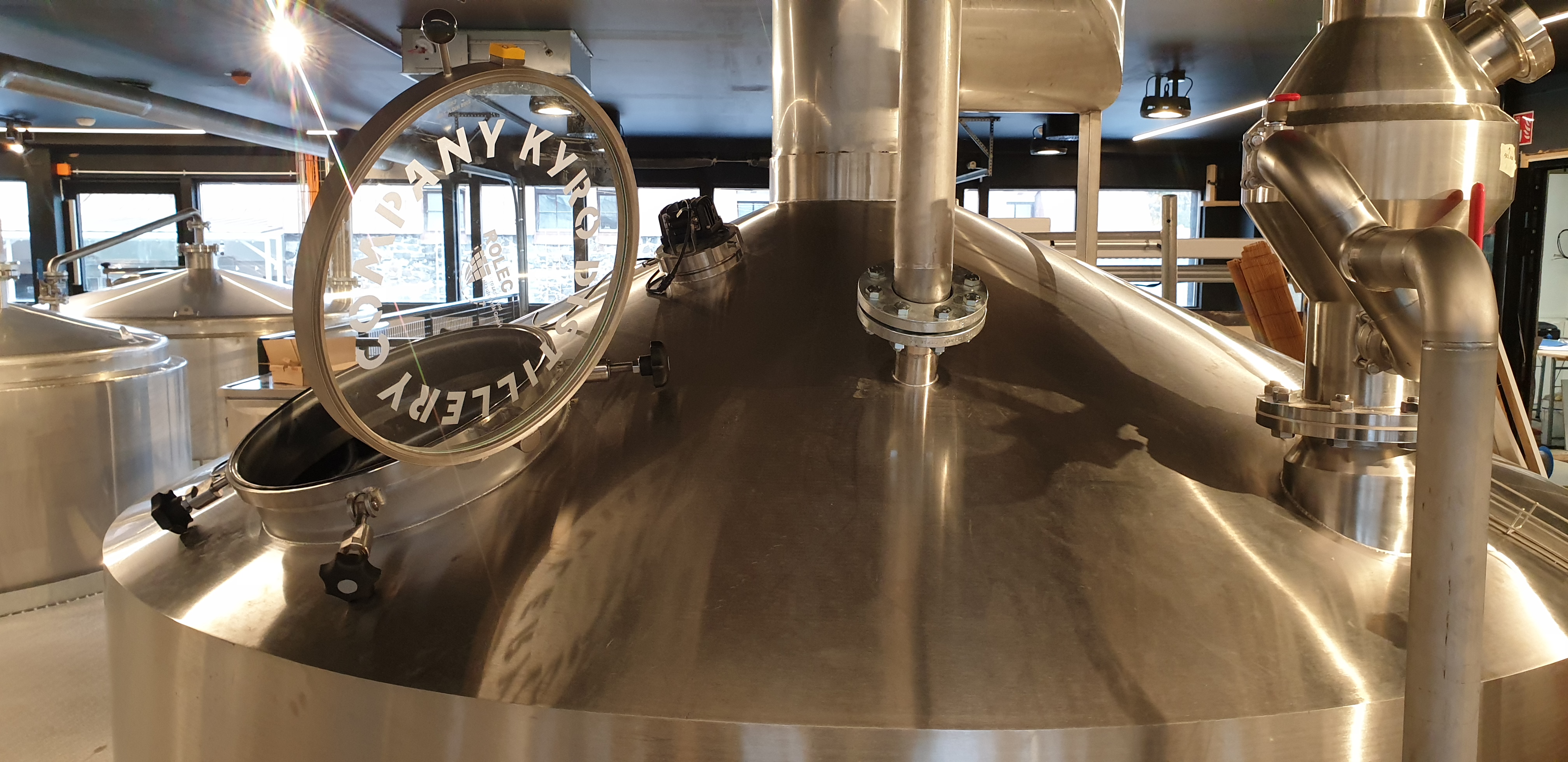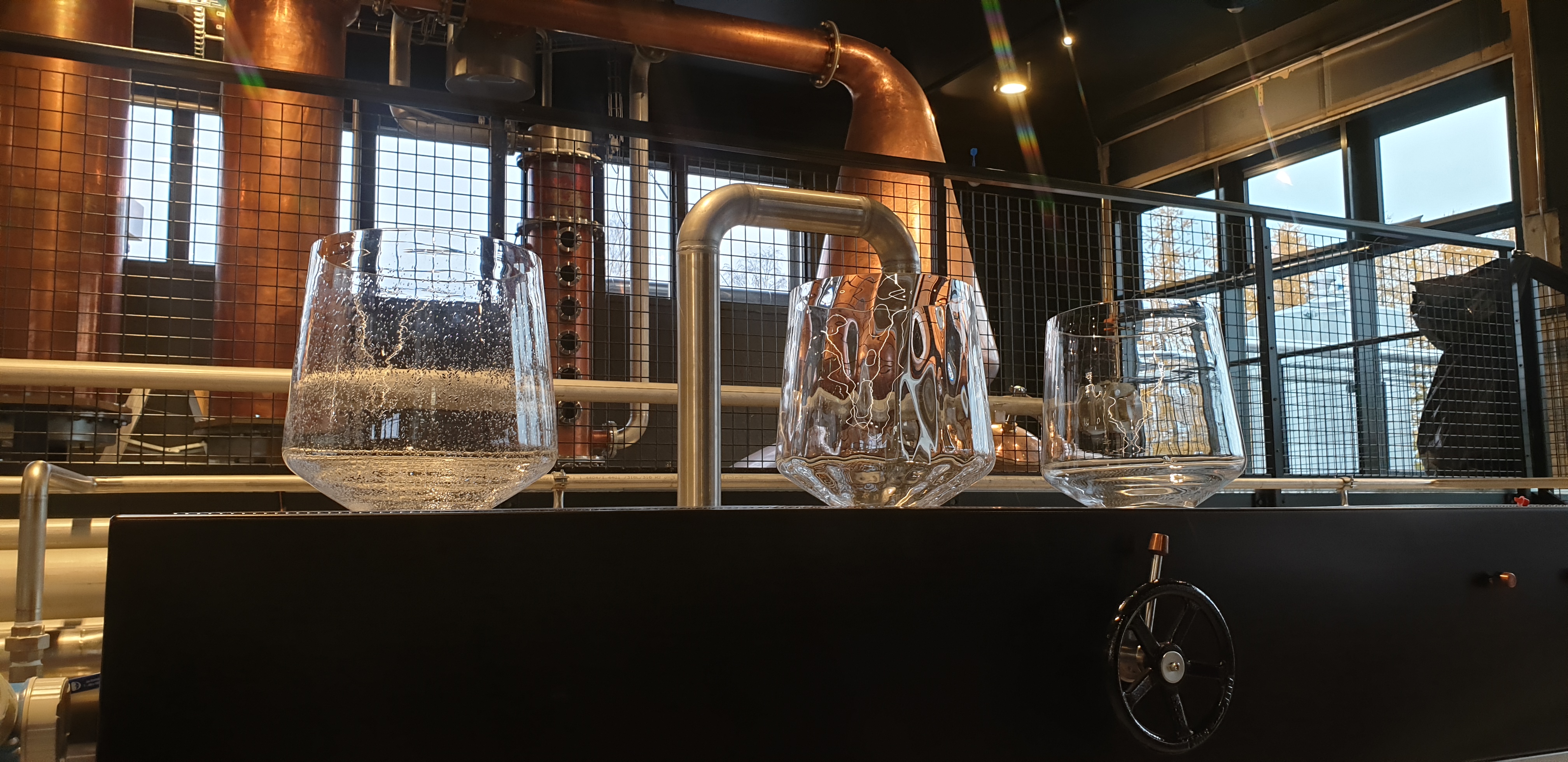 Kyrö has been using mainly new American oak and ex-bourbon casks in their maturation. Those will be the base of their whisky in the future as well. 2020 when they finally have more whisky ready for bottling, they will release Kyrö Malt for their core range. Some 20 000 bottles will be released next year. Prediction was that first bottles may be released in April or May. So far they have released eight numbered batches. All of those batches have been distilled with the first still they had. So the new release will be first official with 2016 stills. One may think that it will change the taste of their whisky quite a lot. But since they are in the beginning of their whisky path, it's understandable that they try to find their way and taste. They will face new challenge taste wise, when spirit from the new distillery is ready for bottling.
After the tours we went to visit their warehouses. After several cask samples I can guarantee that the change is not in the wrong direction. Especially for smoky whisky friends there is really special stuff maturing! Got also taste from one cask that will be included in the new release, it was definitely true Kyrö rye whisky!
They also just build new 1 000 000 liters warehouse near the distillery. It is said to be the biggest barn in the Finland. It's modern and climate controlled. Despite being concrete building in the middle of forest, it's a beautiful building and fits perfectly in its surroundings. Outside is painted black and the surface is detailed like a wood. Model for surface was wood from a 100-year-old barn.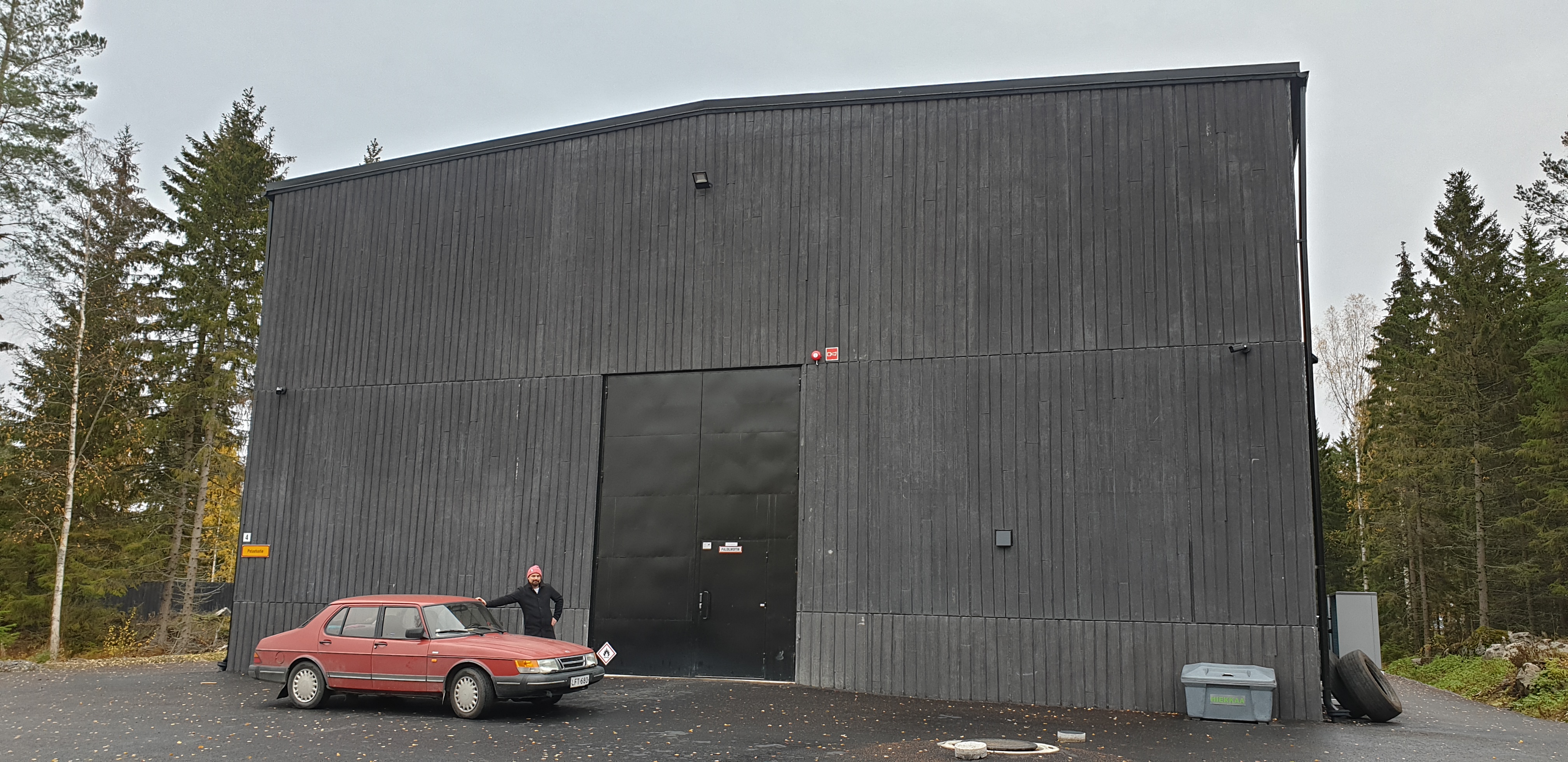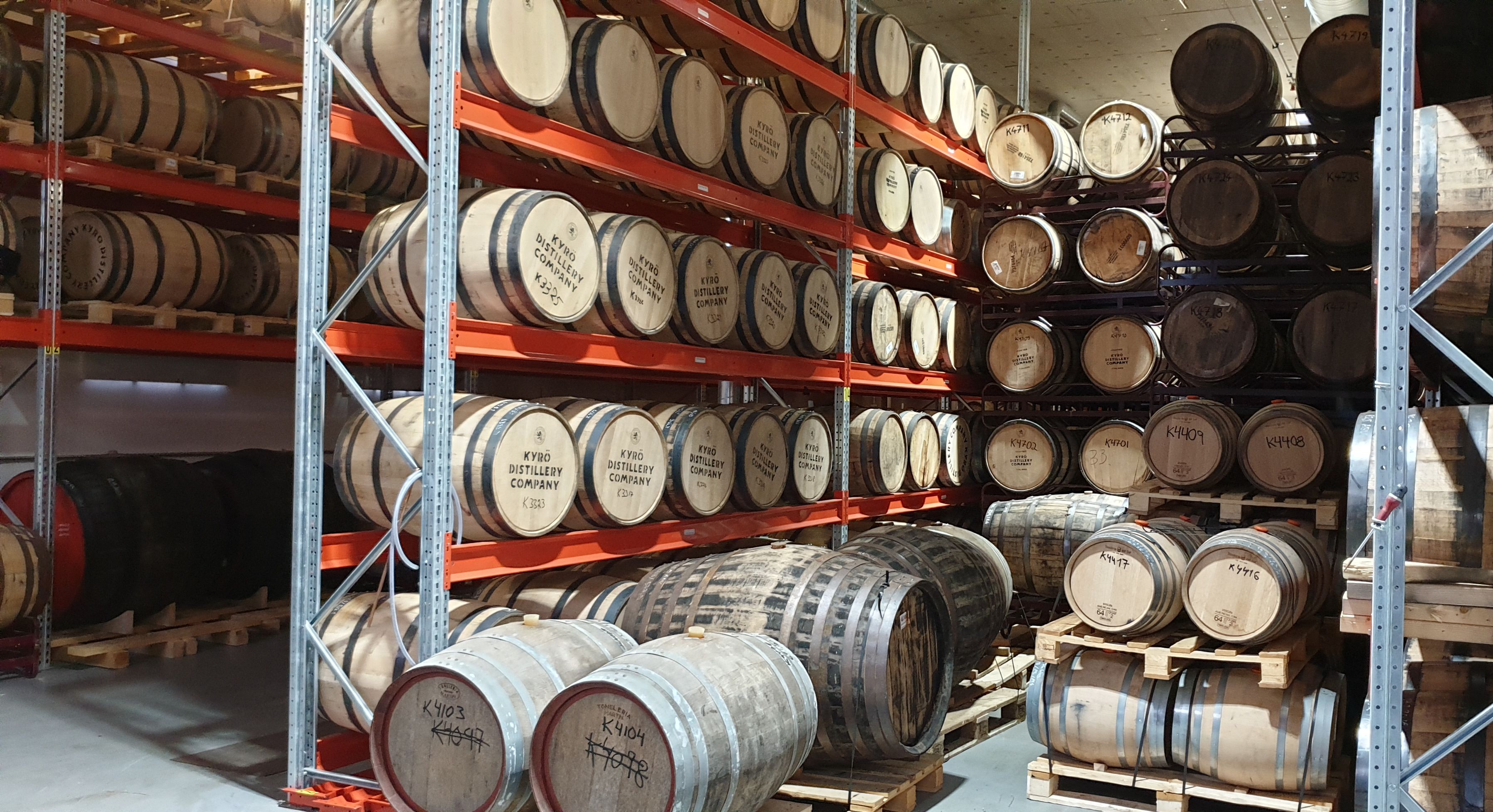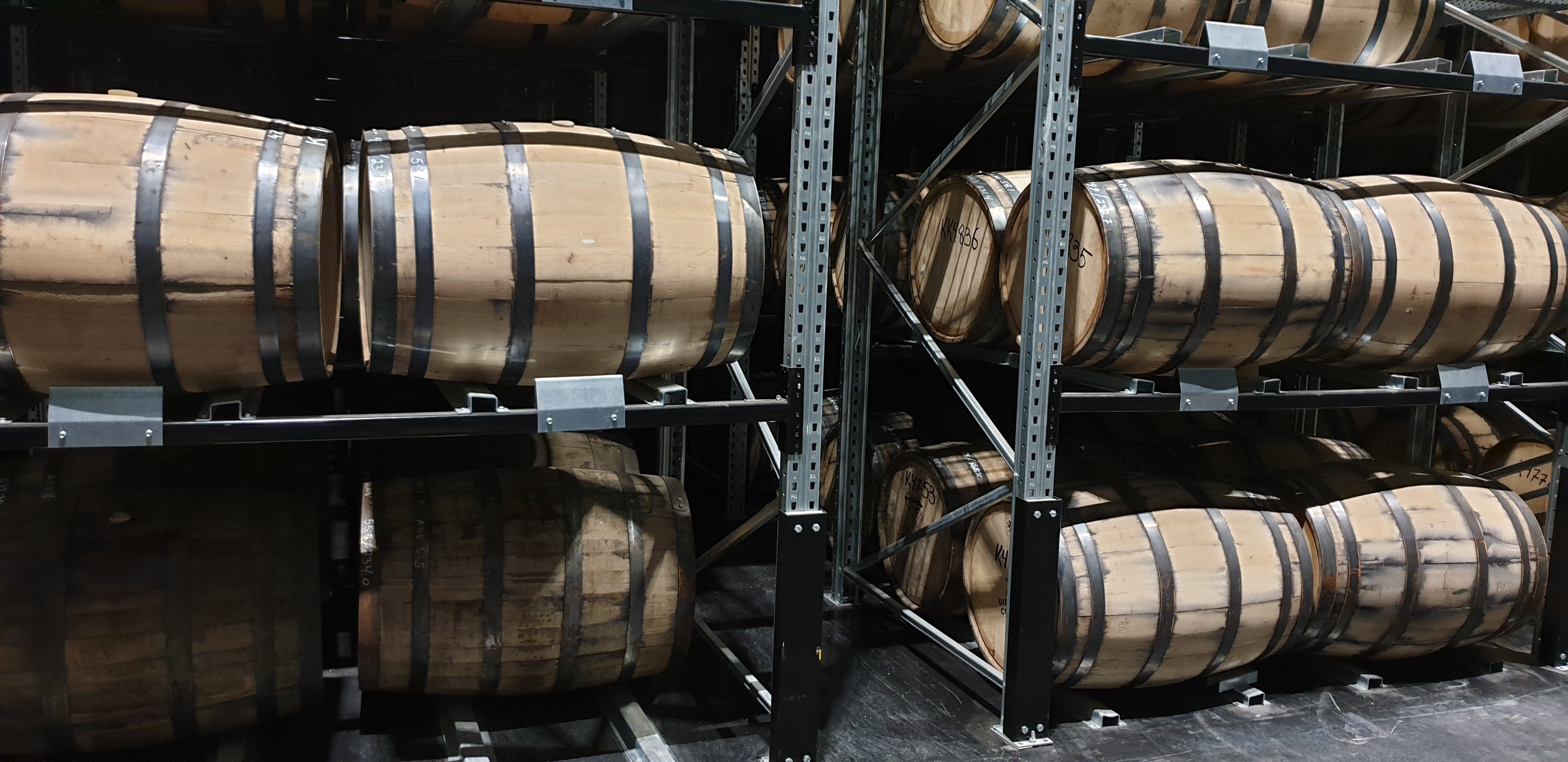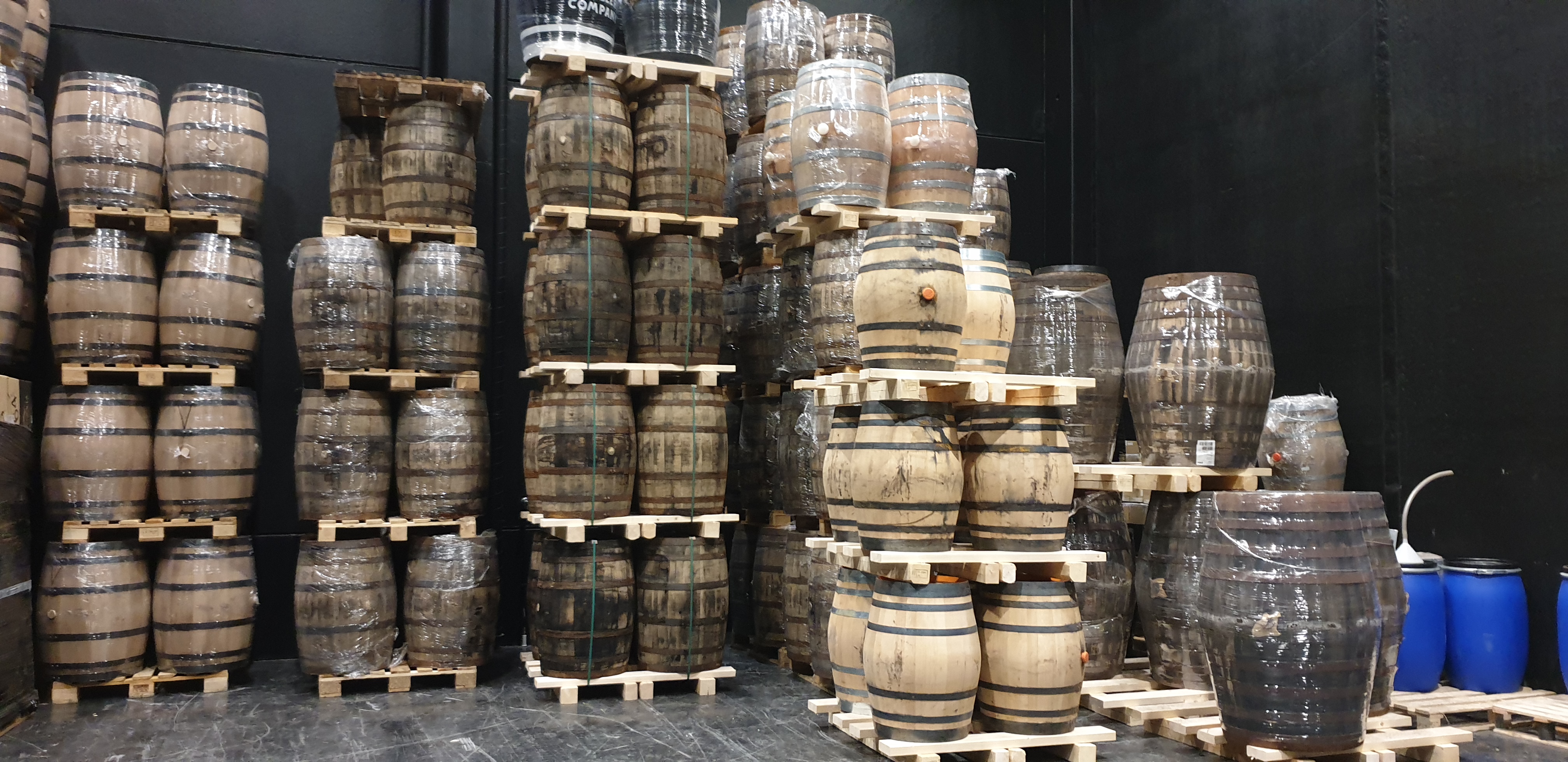 We ended the tour at their visitor center bar. I got to taste cask samples that they have just been tasting for Finnish whisky friends a week earlier. Also previously released batches #6 and #8 are in the line-up for comparison. Batch #6 was just awarded gold and 95pts in IWSC competition. From this line-up it was my favourite.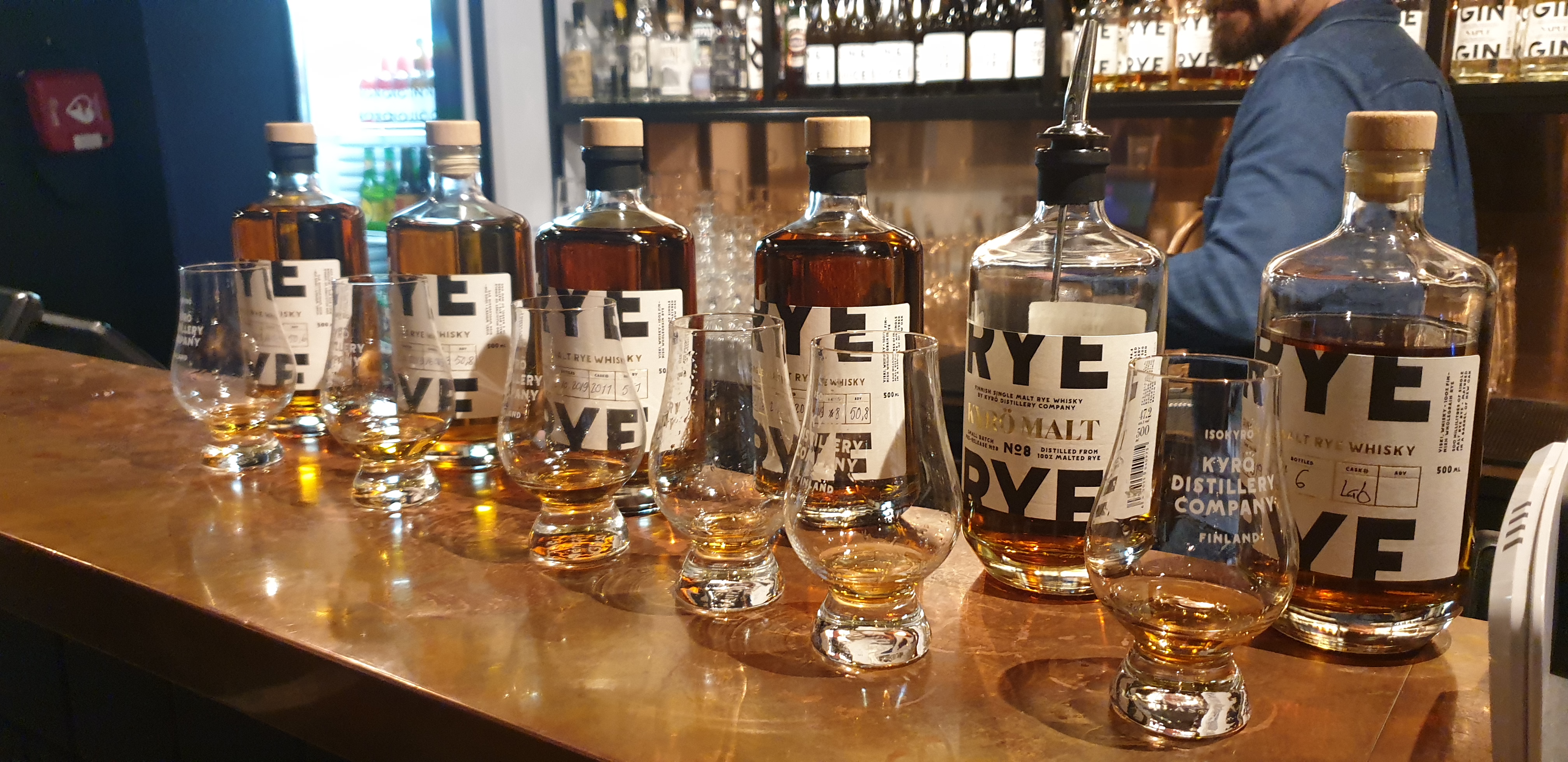 As I wrote in the beginning, I believe they will succeed. During the visit I noticed that with Kyrö, whisky is in the details. I see everywhere small things that have been thought through, even things that are not so important in the whisky making. That makes me believe that they have thought every detail of how to make perfect rye whisky. Also, their award winning branding and marketing beats most of their competitors. They fulfill the stories that make a good whisky, rather than trying to sell average whisky with nonsense marketing stories. And of course, who can write nowadays about Kyrö Distillery, without mentioning most famous Finnish naked asses. We will see them more and more in the future!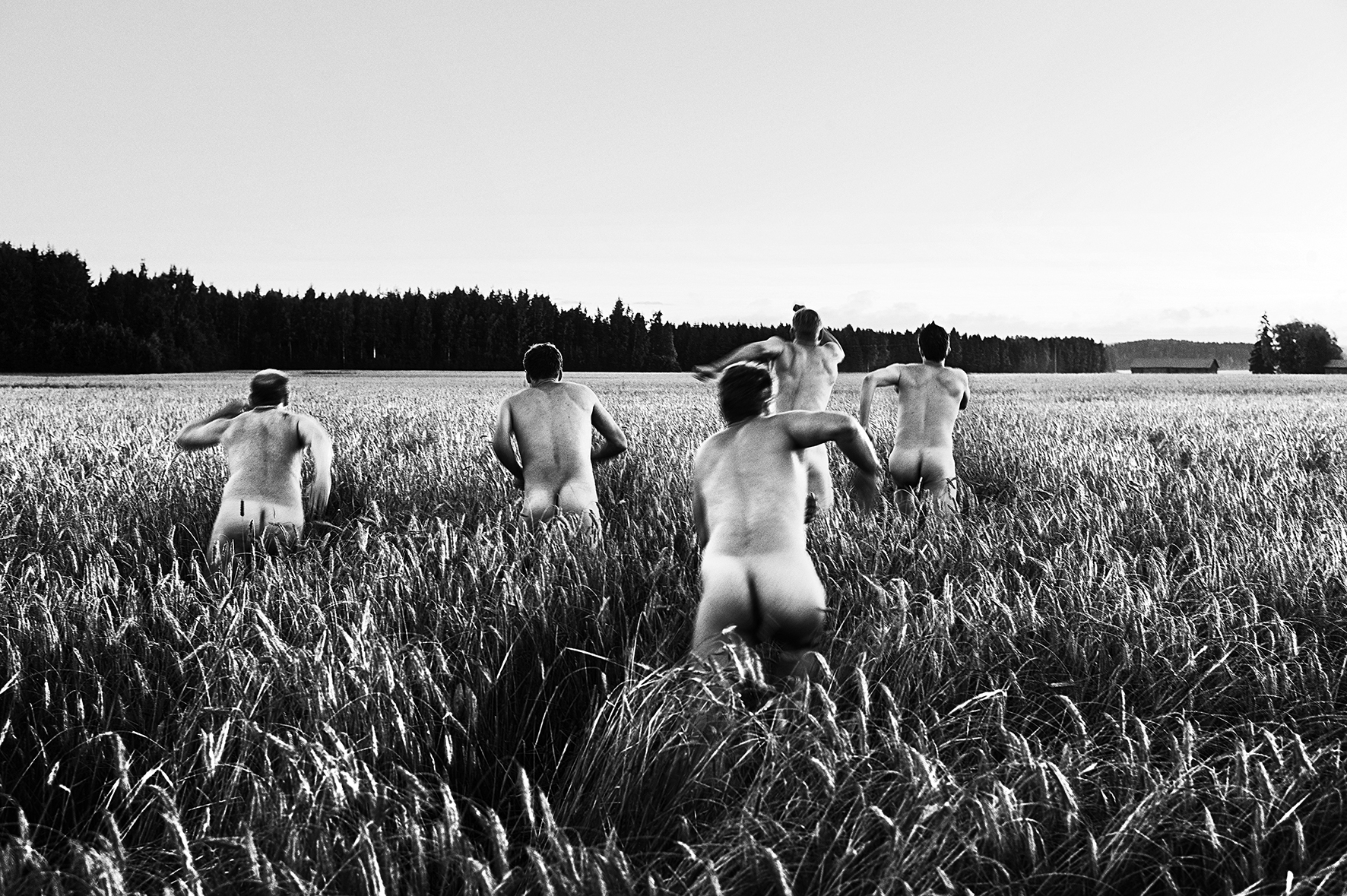 Photo: Kimmo Syväri