Teerenpeli turns 20yo
What's up Teerenpeli?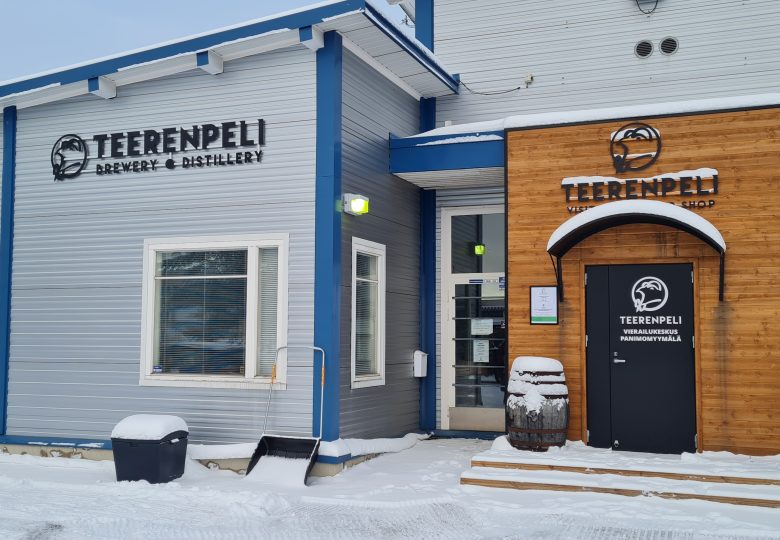 Had a pleasure to visit Teerenpeli distillery and their newly opened Visitor Center. They are celebrating their 20th year of distilling this year. It was nice to notice how things had developed since my last visit 2019. They won the IWSC Worldwide Whisky Producer award year ago (press release). That must have given them courage to move forward in their business and establish a distillery Visitor Center.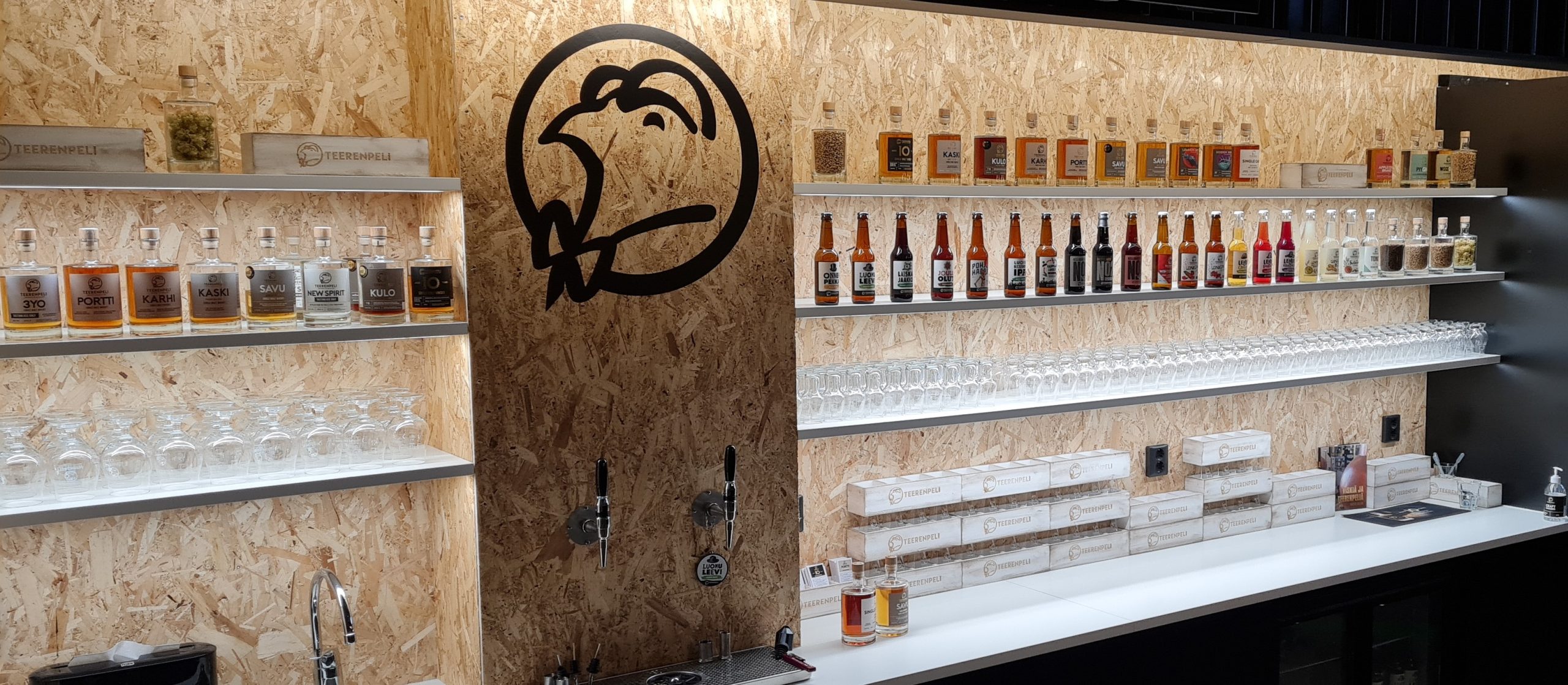 As you may know, Teerenpeli is family own distillery. I have to say that this family feeling and enthusiasm towards whisky making is always there when I meet their people. It's something genuine that will carry them to further success. You may imagine, it hasn't been the easiest route to make Scottish style whisky in a small Finland.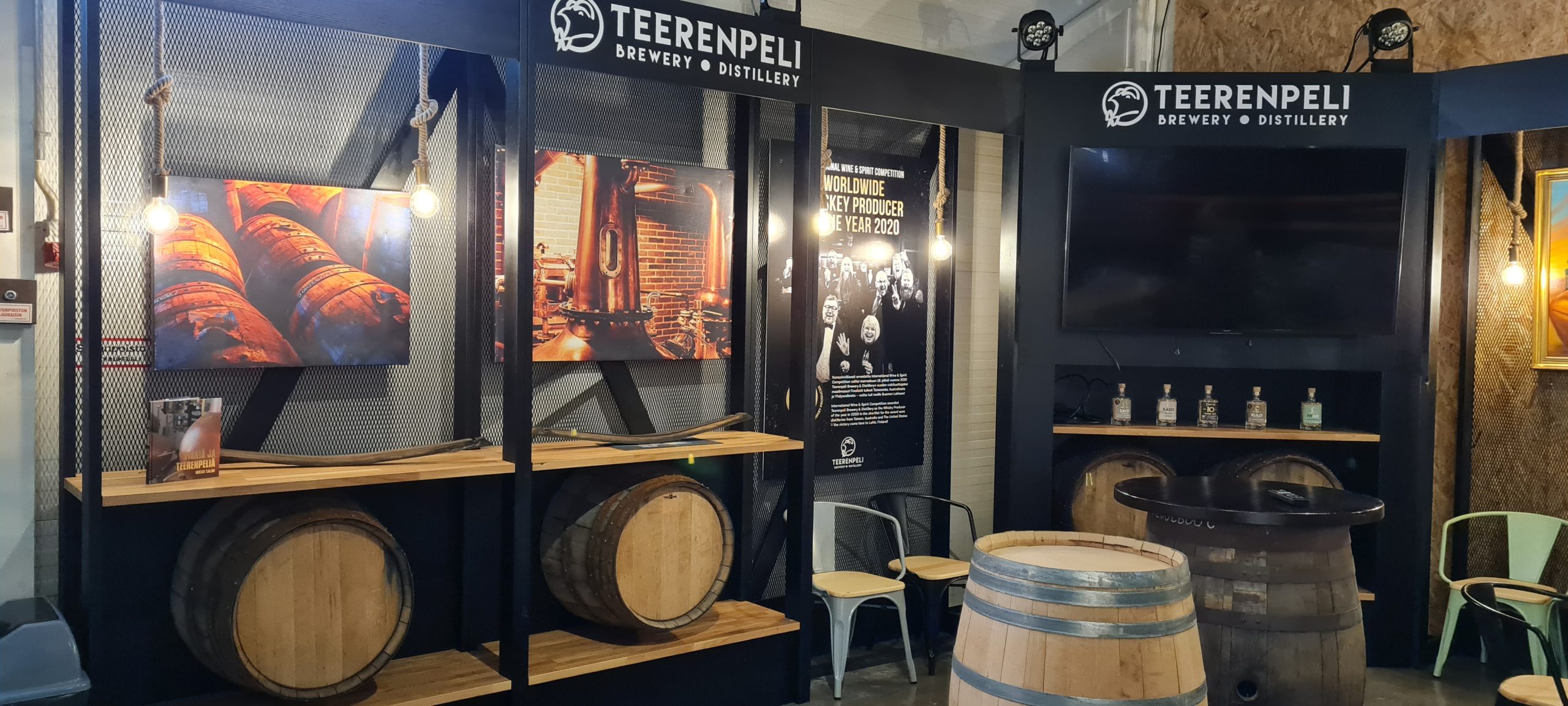 We had a long chat with their Distiller / Senior Whisky Ambassador Jussi Oinas and Sales and Marketing Manager Veera Pastinen. It was nice to look back all the special whiskies they have done during the years. Lot's of great examples of their capabilities. I got a sample of Mustarinta, which is the next whisky release from them. It will finish their Rum Cask trilogy. First two parts were Lemmon Lintu and Hiiden Hirvi. After just tasting the sample, I can say it will be really nice finish to the trilogy. Although my sample was cask strength, I am sure this is something I can recommend to taste. Will be available first in their restaurants starting 14th of February.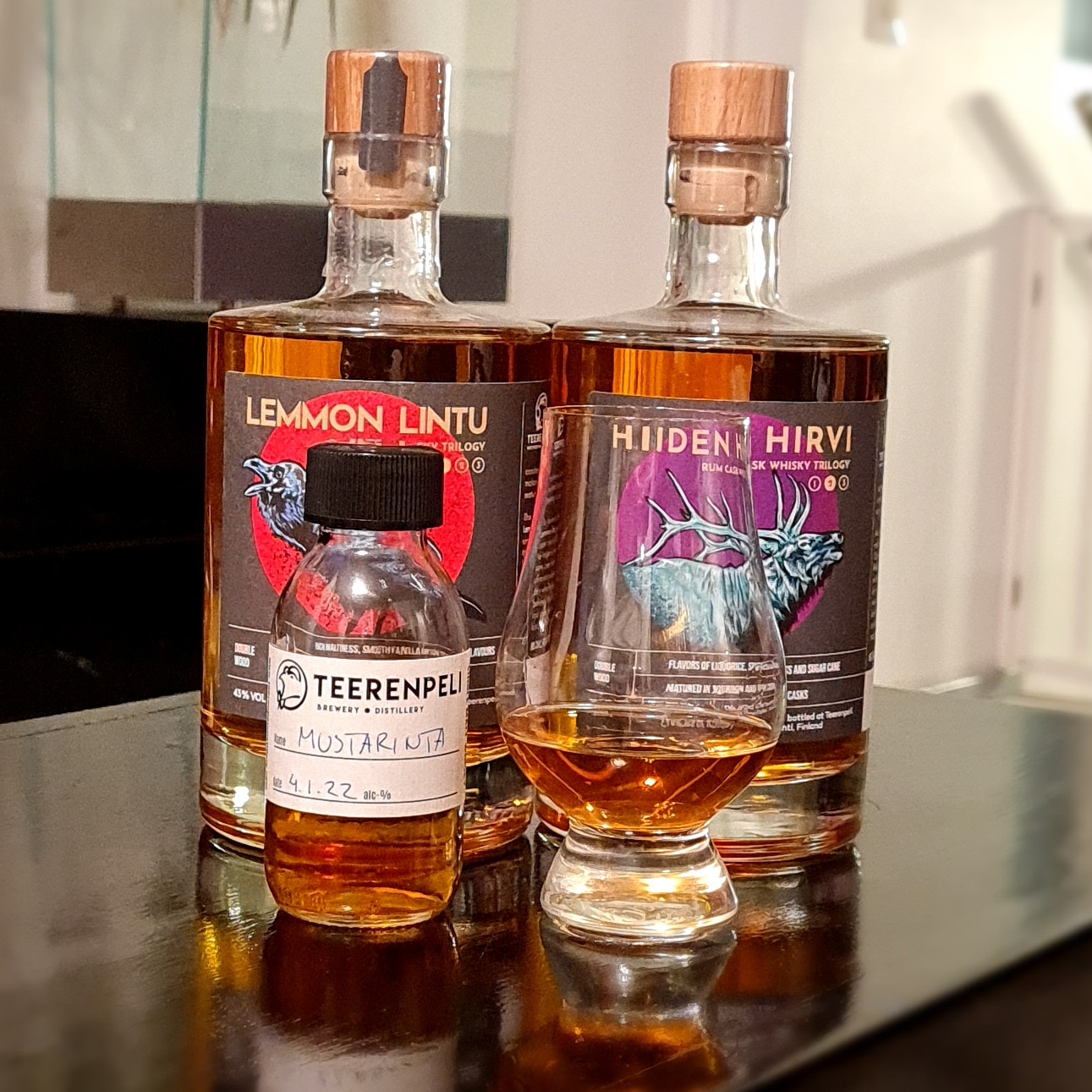 There will also be some other whisky releases to celebrate 20th year of distilling. First ones may come this spring for Uisge and Finnish Whisky Day. I am quite sure that it won't end with these, and we will see something special later this year. They also are going to plan some special tours and program for Visitor Center. Heard lots of ambitious ideas and just can hope that at least some of them will happen later this year. Personally, I hope that they do different single casks tasting as a part of their coming connoisseur tour. It would be superb to see those casks inside Visitor Center and even see live when tasting samples are drawn from casks.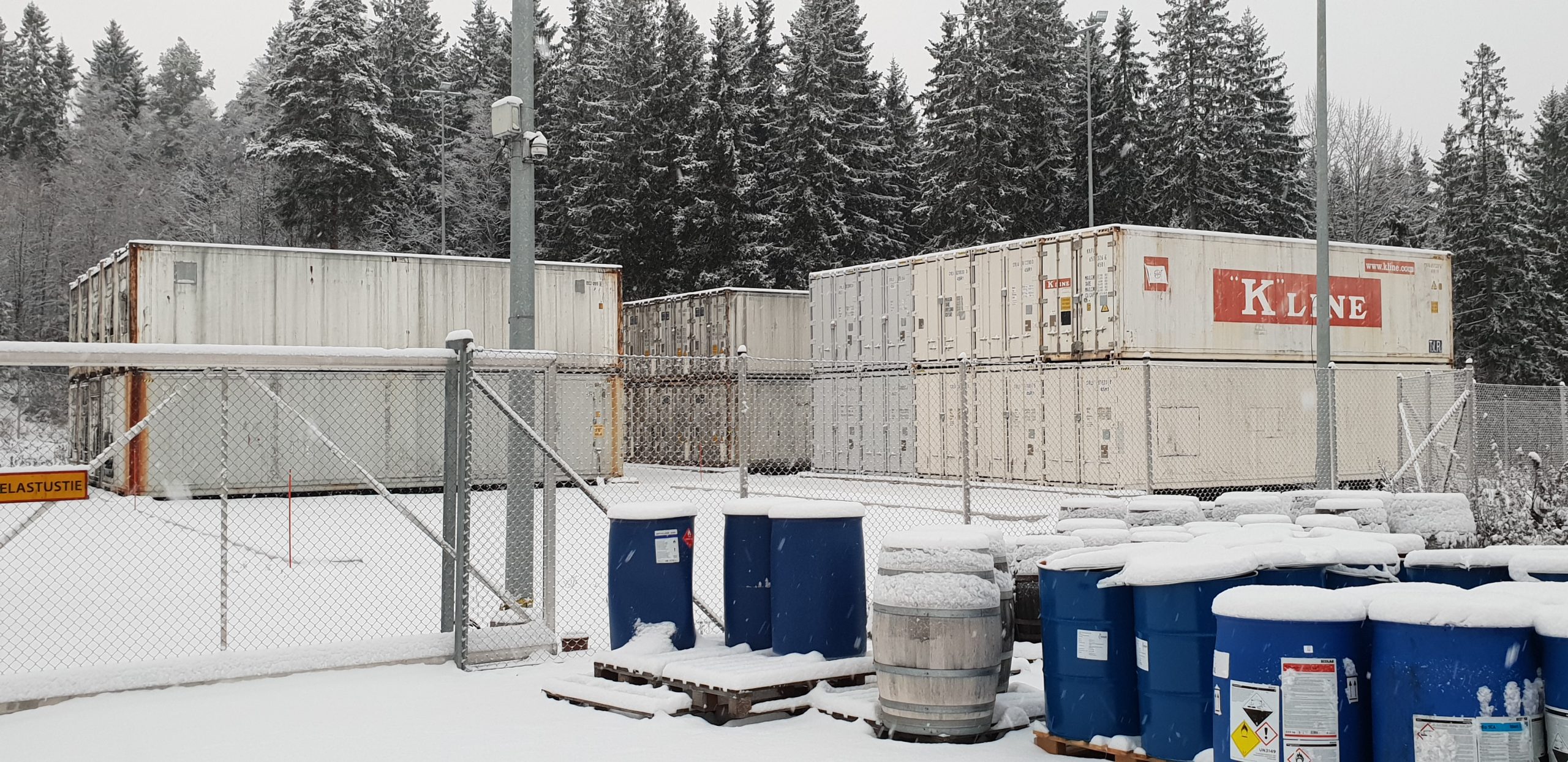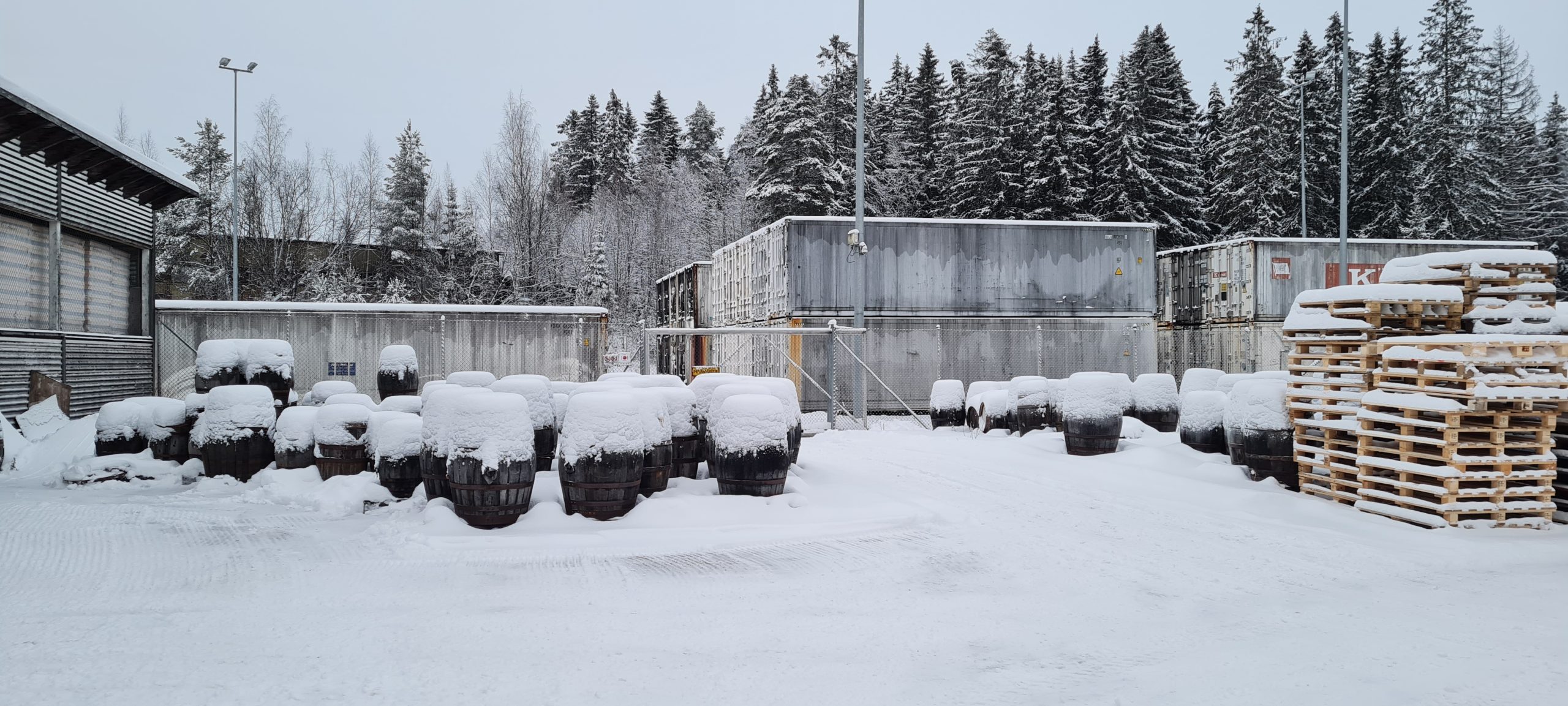 Last time when I was visiting the distillery I wrote about their choice to mature whisky in containers. Wanted to learn this time little bit more about that. Unfortunately, they don't let visitors inside the containers but part of the Visitor Center experience they have brought one container to back yard, where they can in the future show how they mature their whisky. At this point there were only one cask in the container, but what a cask that was; size of 600l and more than 100 years old sherry butt that they just have filled. In the containers they only make sure that air flows efficiently and that temperature doesn't go below zero. Finnish climate can do its magic quite freely, luckily our climate resembles Scotland quite much. Casks are in two rows and two stacks inside the container.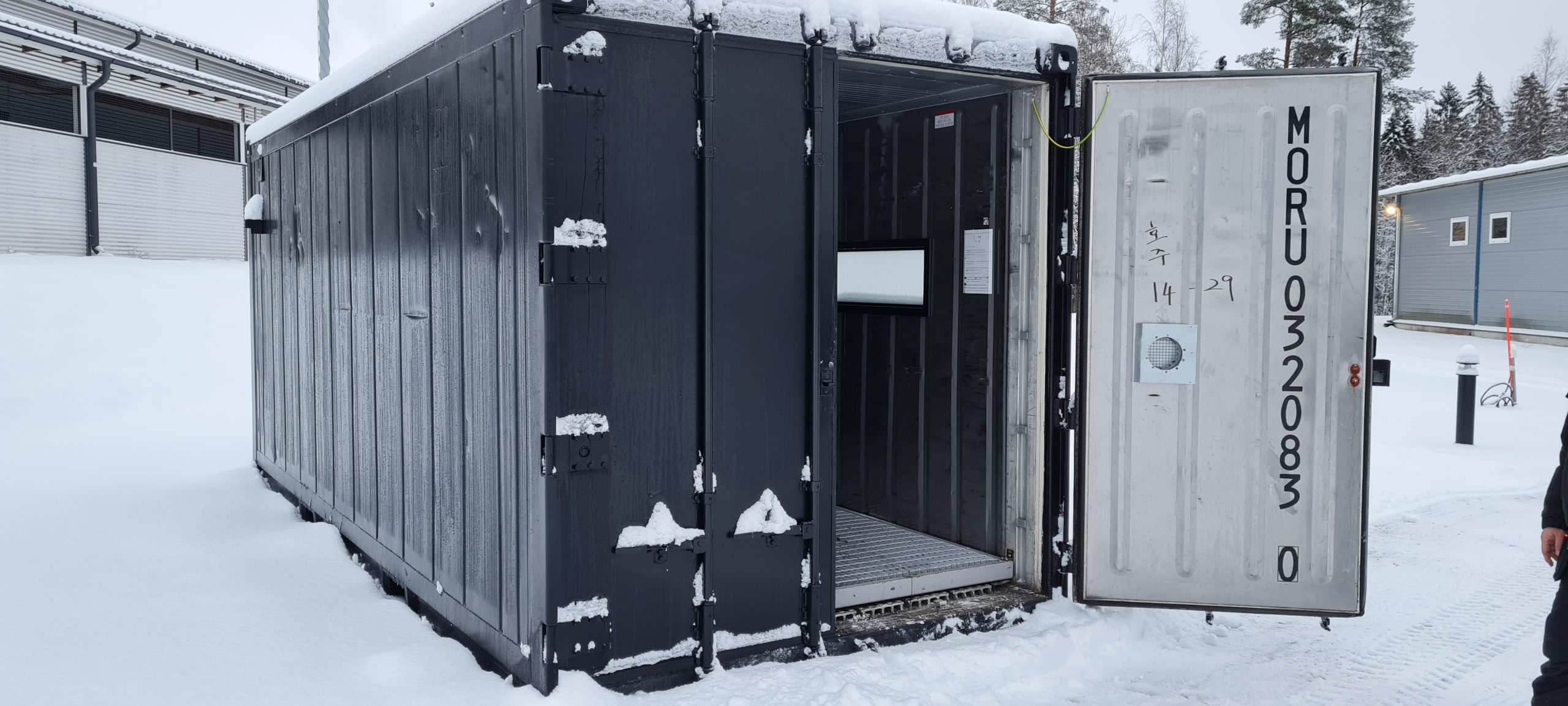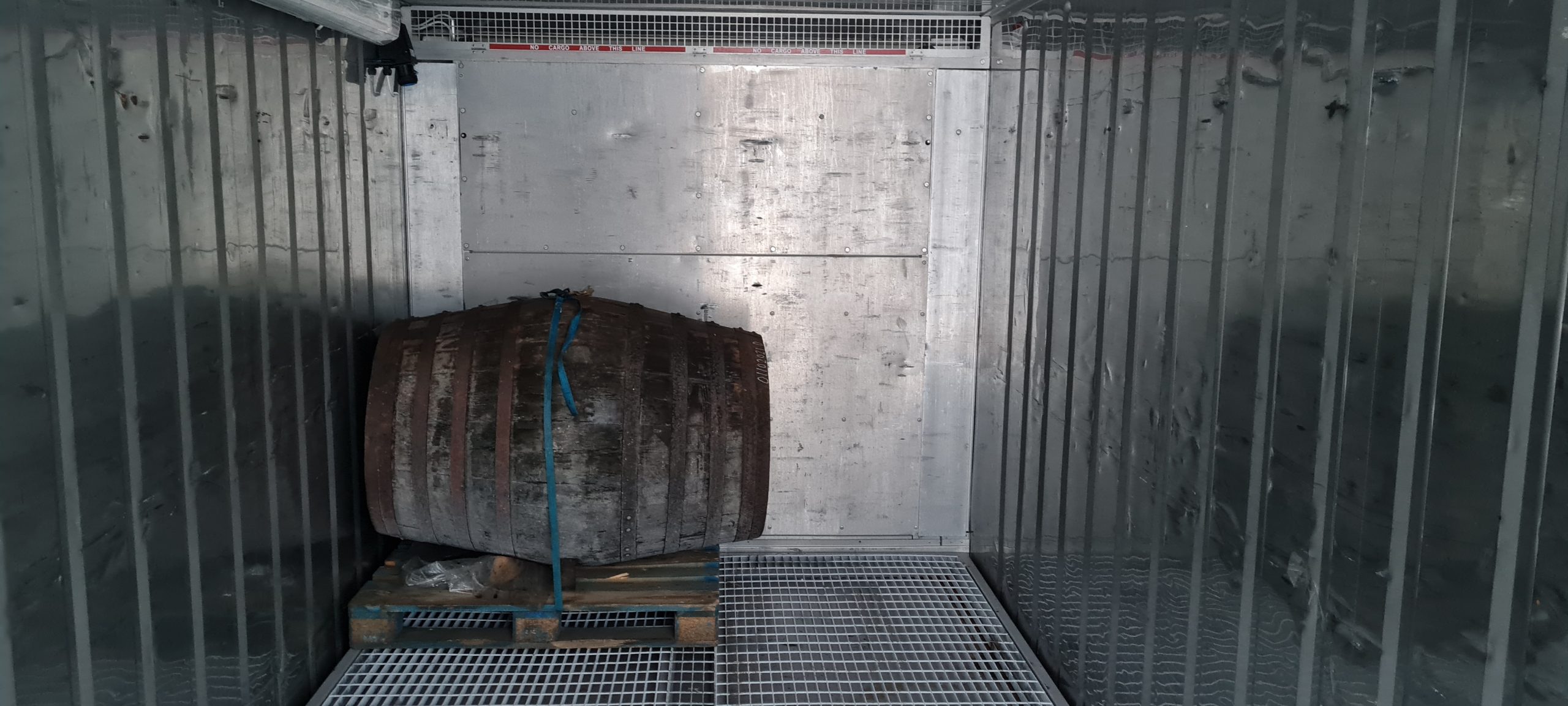 Their win in IWSC competition, has of course affected their sales, roughly three to four times better sales now than it was before. Best countries after Finland are Sweden and Germany. Winning the IWSC award and a new visitor center have also brought whisky tourists from all over the world to Lahti . Visitor center is open for everyone every Saturday and they arrange public tours there as well. One can also reserve whole visitor center for own tasting or event. With 40 places you can bring your family and friends with you. After your visit you can do some shopping in their Brewery shop which is located just next to the Visitor Center.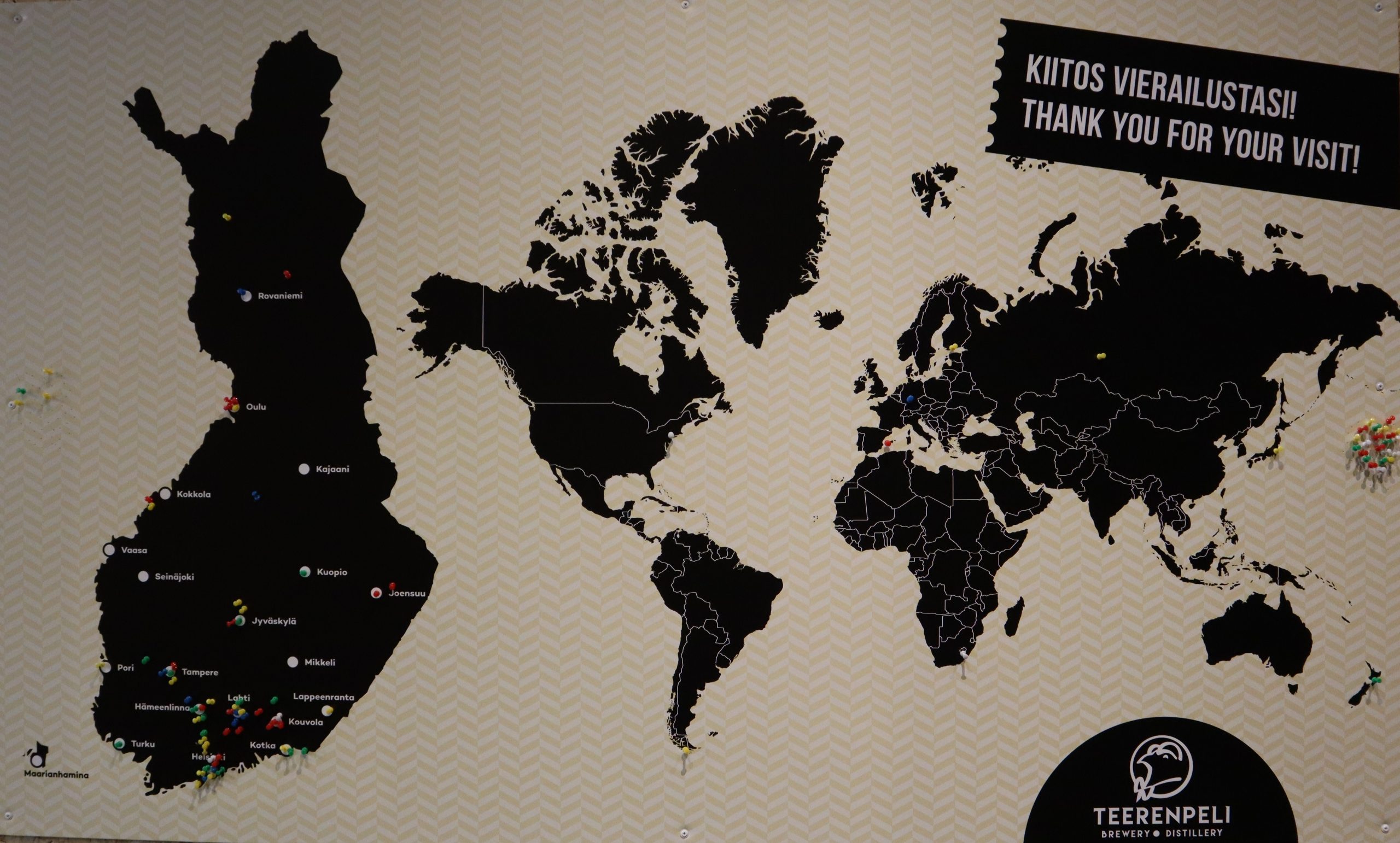 Can't fit in here all that is happening in the oldest distillery of Finland. I recommend you to go to their Visitor Center for a tour and learn more. The best place in Finland to taste their whiskies is of course their own Teerenpeli restaurants! I will let you know about the new whisky releases along the year. Gongrats Teerenpeli family of this amazing milestone of you whisky journey! Sláinte Mhath!
——————————————

Read more:
Visiting Teerenpeli Distillery 2019
Teerenpeli Core Range
Teerenpeli Private Cask Tasting