Blind tasting: Kyrö Distillery Company Suomi 100 rye whisky vs. Helsinki Distilling Company batch 1 rye whiskey
There was lovely scent of rye in the air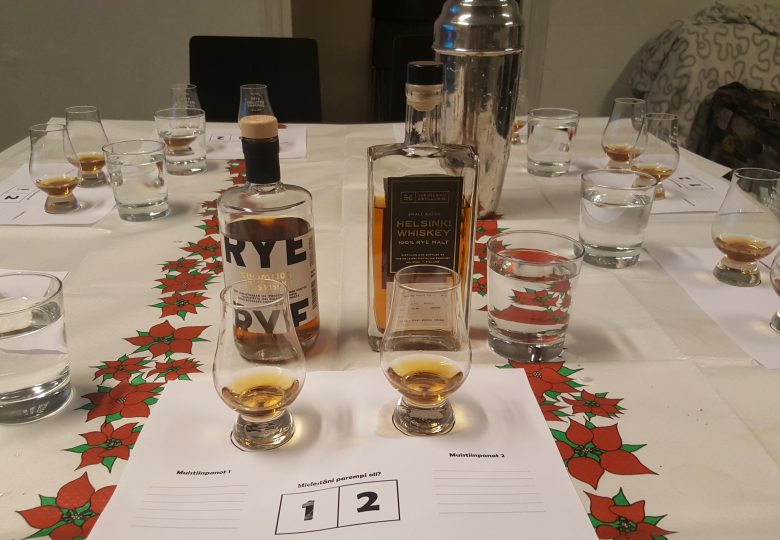 We had superb week for finnish whisky lovers in November. Two new 3yo 100% rye whiskies in one week. Both distilleries were established 2014. Kyrö was released first ever finnish rye whisky in august and this was their second batch. Even though these batches were really small, 360 and 580 bottles I managed to get bottle for myself and for our whiskyclub. In Finland only place to buy a bottle is monopoly store Alko. We saw some lines and both batches were sold out in a day.
Friday we had seven of our whiskyclub's members ready for a blind tasting to see what kind of whiskies these are. None of us didn't have lot of experience about rye whiskies so it was quite interesting experience for all of us. Tasting was full of laughter, enthusiasm and imaginative words. Those people that think Finns are silent and shy, should have been there to hear all the eager conversation.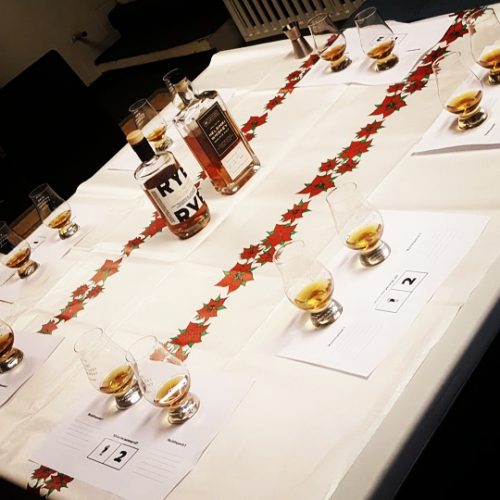 After pouring two drams for everyone there was lovely scent of rye in the air. In a first glass was Helsinki whiskey but many who have had before Kyrö's gin or Juuri(unaged rye spirit) thought that there is something familiar and guessed wrong about it. It's aged in new French oak casks. They had 20 small casks of their first spirit and this batch was formed from 10 of those casks. With some water added it has abv 47,5%. There were different opinions if this was ready product or not. All of us liked the taste but some stated that it needed couple more years in a cask. In general, it was quite spicy with full rye experience.
With the second sample there were again some differences about nose and taste, as usually. Some thought that there is something disturbing in both nose and taste. This one was finished in oloroso cask and we had long conversation if that was a right decision. There were couple of us that really liked this one and thought it was clearly better than first one. Even with abv 50% it was still really smooth and had long after taste, which was it's best quality.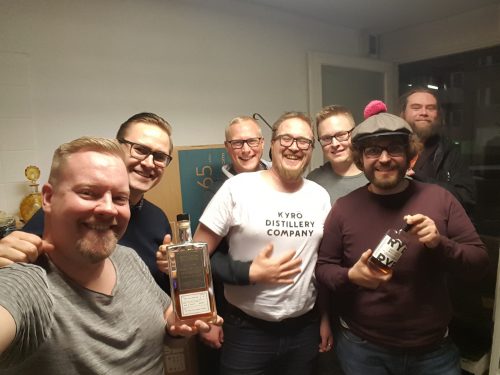 Before revealing which one was which, we voted and second one won 5-2, so in this stage our experts liked Kyrö more. But we all were really happy about the quality of these whiskies and we can see a bright future for both of them! Myself I am very eager to taste next batches and see how these are rated globally, when they eventually have enough whisky for wider audience.
I am very happy to have these bottles and will share them gladly!