The Giant Master Class Tasting of Glengoyne
The best tasting of this year..or maybe even decade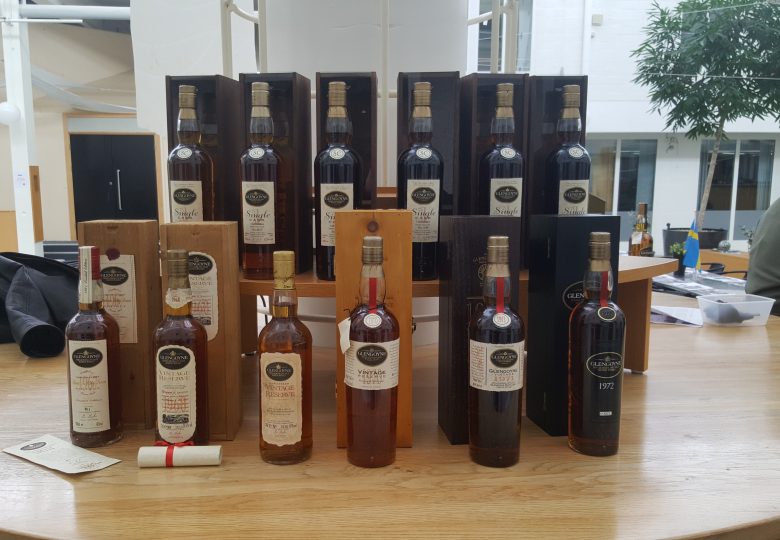 Winter was in Westeros..eh Västerås when I arrived there last Friday. It was finally the weekend I had been waiting like a kid waits for Christmas. I haven't had chance to taste any Glengoyne whiskies from 60s or 70s before and now there was 20 different waiting for me in Glengoyne Masterclass tasting arranged by Glengoyne connoisseurs Thomas Andersson and Camilla Cassersten-Hölss.
Many others had arrived as well already at Friday. I stayed at Elite Stadshotellet which had a pub called The Bishop's Arms. It was pleasant surprise when I saw their whisky collection and five tabs of real ale. Easy decision to get some nice drams already on Friday, and as I was in Sweden I tried quite many of their whiskies as well. Box and Mackmyra were familiar already and Smågen was quite nice surprise. Can recommend visiting this bar for a little dramming!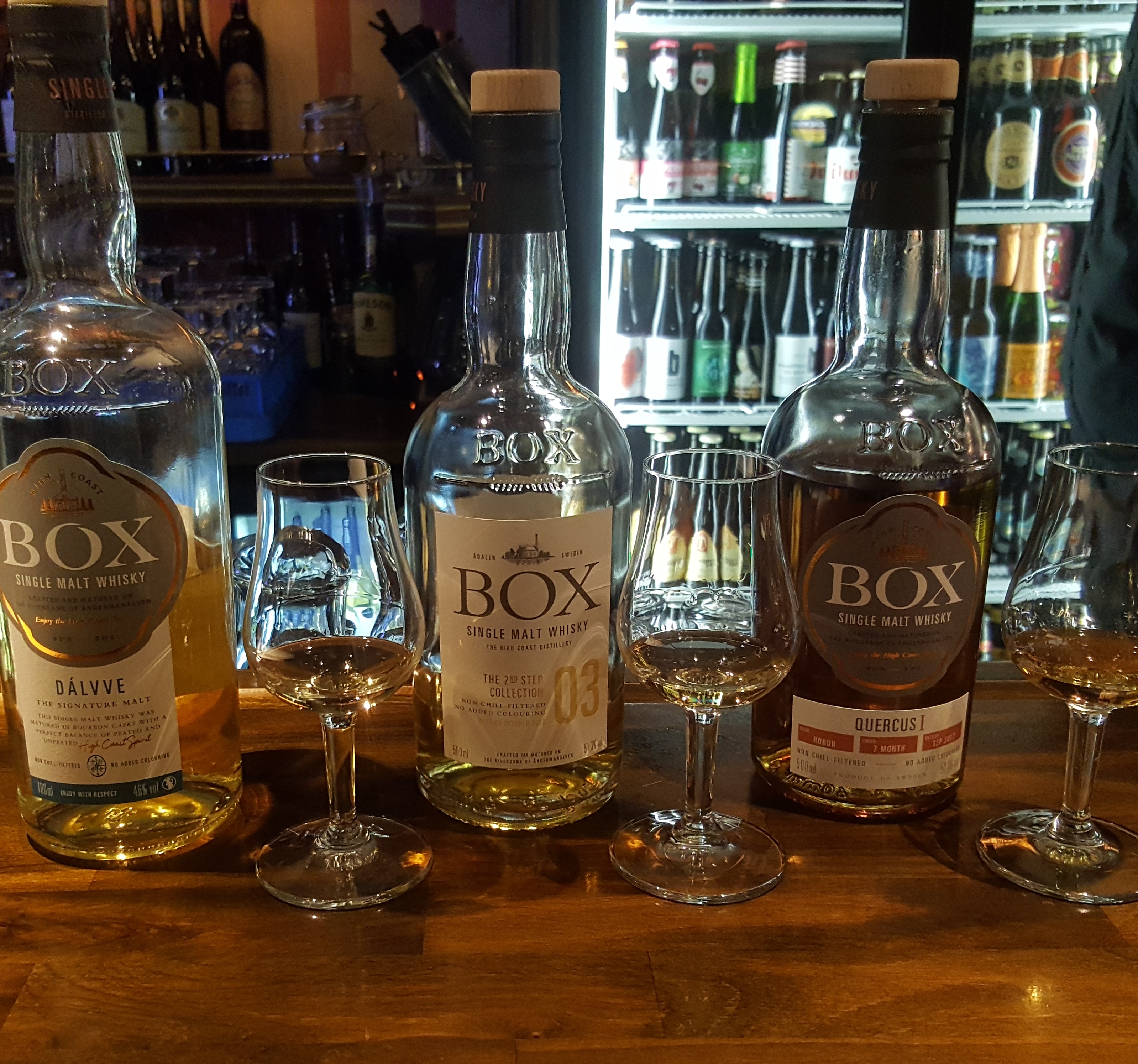 Finally it was Saturday and I arrived to tasting place already at noon. There were going to be long day of excellent drams, not that I minded. Before we started I had chance to calibrate my nose and taste with some single cask Glengoynes that Thomas had just got. It was really good to have something younger before, as I noticed later that it was really hard to compare 20 extraordinary whiskies.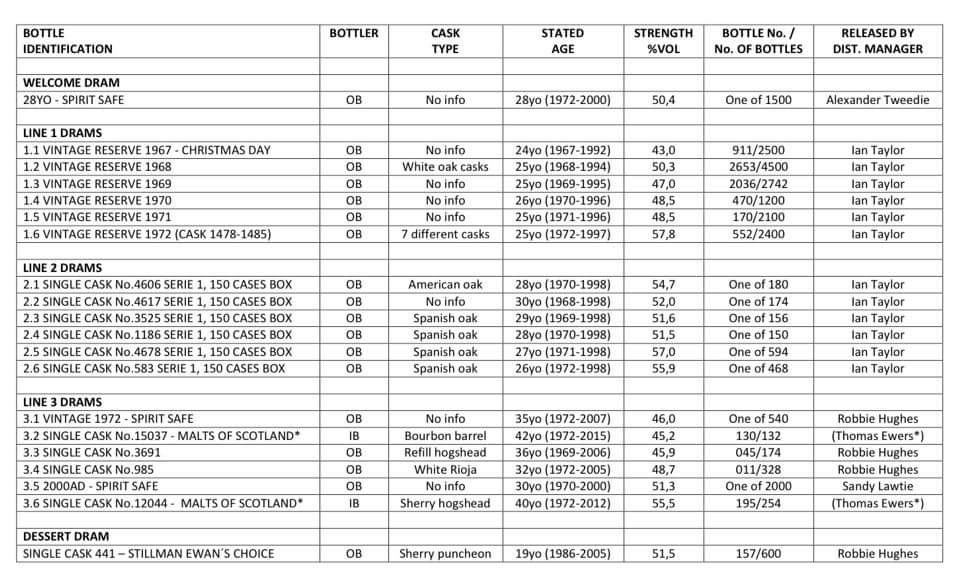 We started with a welcome dram, 28yo spirit safe from 1972, and coffee with cake. During the first dram I had chance to meet Distillery Manager Robbie Hughes shortly. Learned that Glengoyne has only one cask left from sixties at their warehouse. Even Robbie himself had tasted only half of the whiskies in the line-up. He also told me that he is waiting 1967 dram most, because distillery was completely renewed 1966 and was reopened at summer 1967.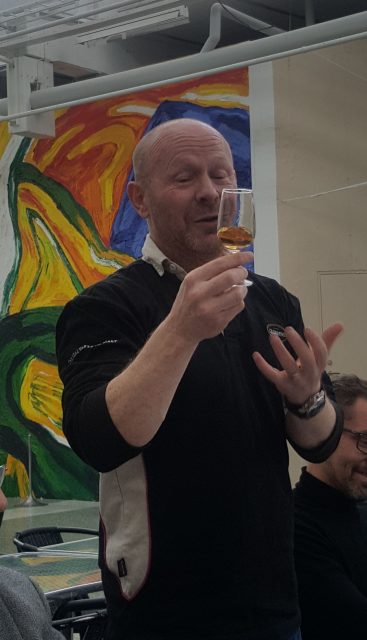 After a welcome dram it was time to take seats for first line-up of six whiskies. There were more than 40 participants in the tasting. Most of the people were from Sweden but besides me representing Finland, there was a guy from Germany and of course two distillery representatives from Scotland and also Nordics brand ambassador from Norway. There was not much information about these first whiskies from vintage reserves. We knew that they were from years 67-72. Only one had information about cask. Amazing start for a tasting.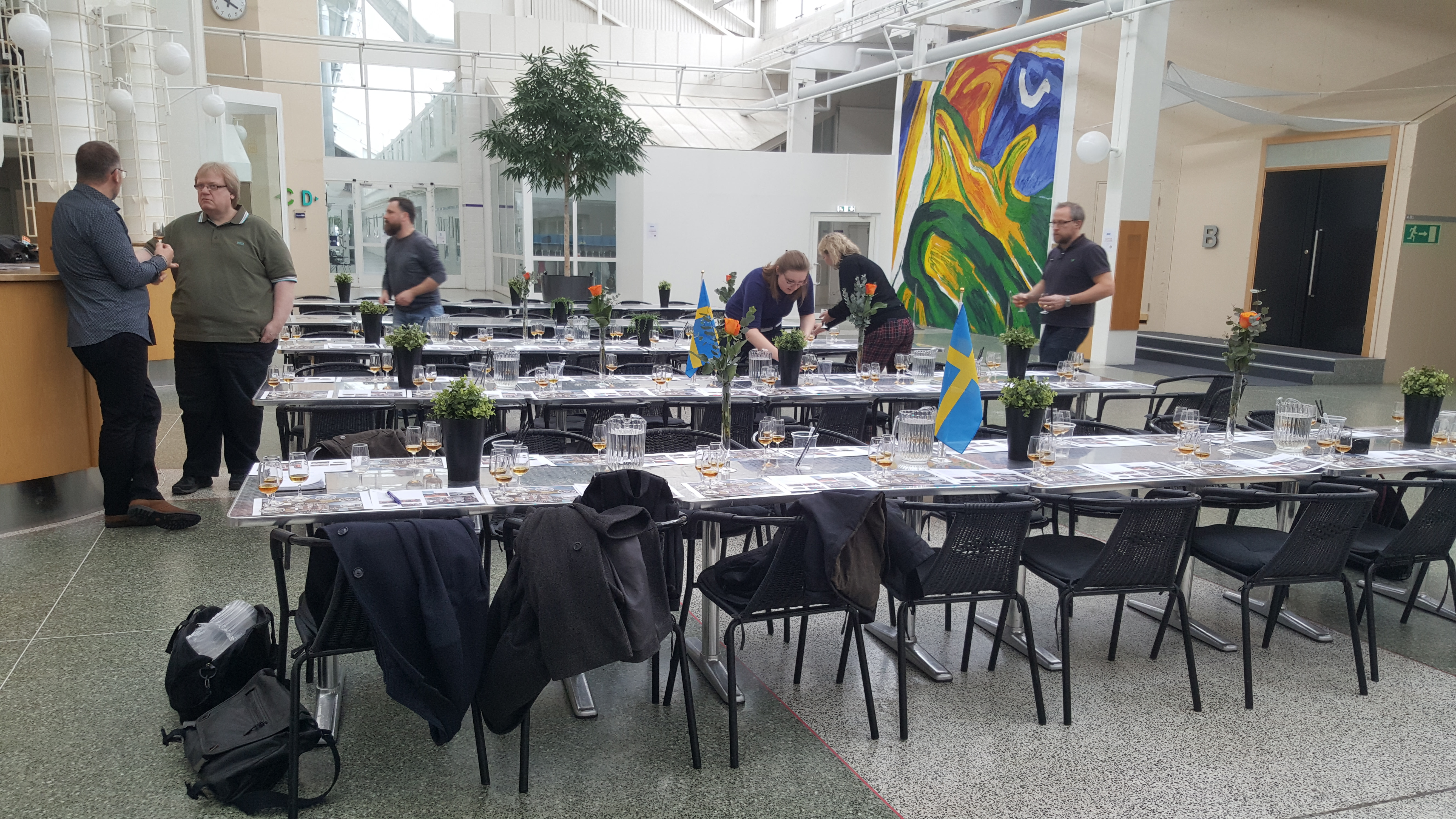 After eating some starters, we got second line-up. Many said that this is getting better and better after every line-up. And they weren't wrong. So many notions with these single casks from 68-72. I've tasted some bourbon cask Glengoynes before and never really liked them earlier, but this line-up proved that I just haven't had the right whiskies. 28yo from 1970 was probably the best bourbon cask whisky I have ever had. Truly something special. As first two were from bourbon casks, last four were from sherry casks, and from the amount of the bottles released, one could figure out that last two were from bigger casks, maybe butts. And it was interesting to realize the effect of the bigger cask with this old whisky. I have always liked whiskies with right amount of sherry, bombs have nothing to do with whisky, imho. I have thought that Glengoyne 21yo and 25yo have just little bit too much sherry, but 18yo and 30yo are more to my palate. Even that I cannot compare these to core range, it was almost same understanding with these sherry casks.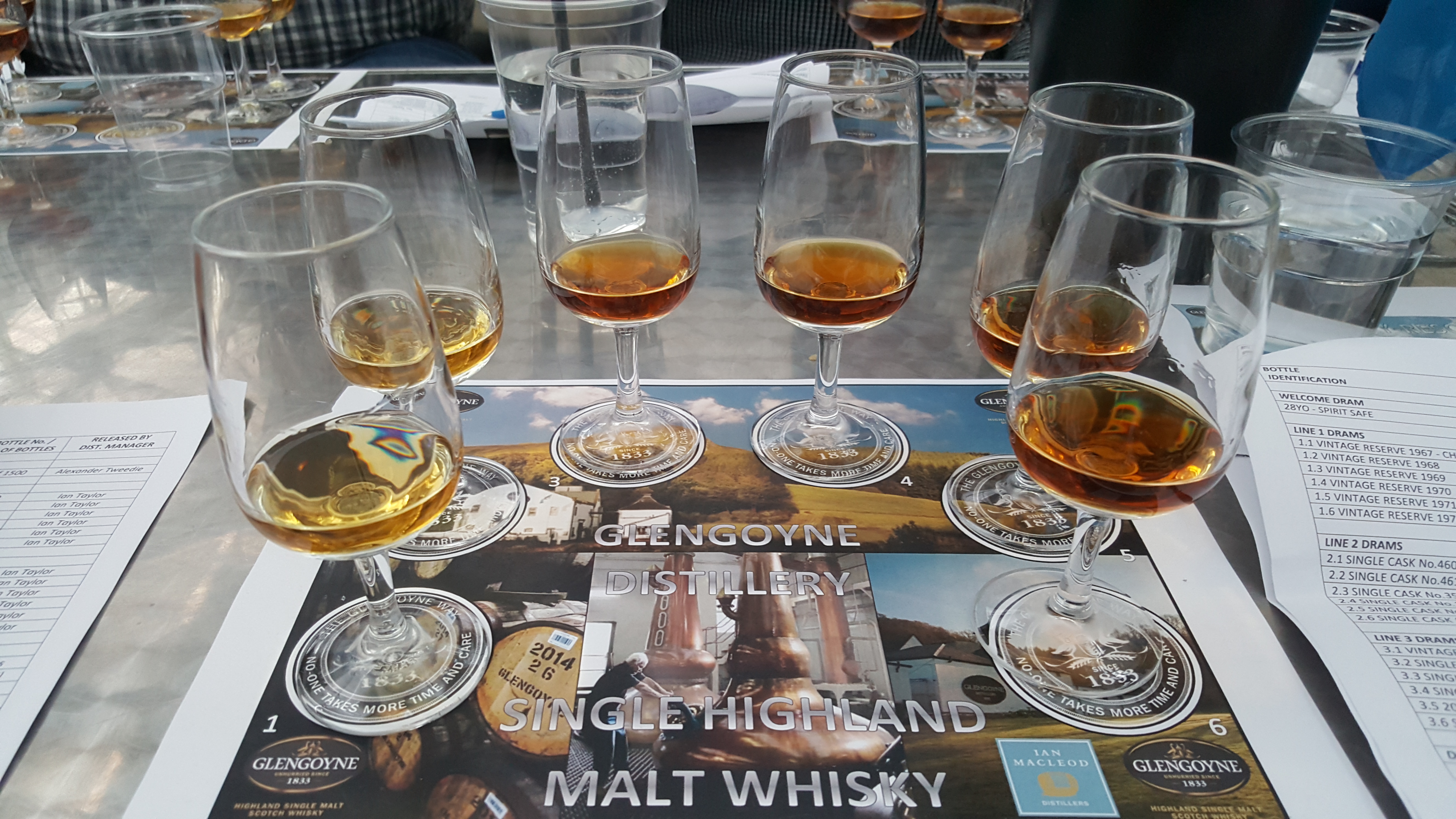 For a dinner we had a delicious lamb and last line-up was waiting for us. In this point we already had 13 excellent drams and it was going to be even better. We had two IB bottles from Malts of Scotland. Two different spirit safe whiskies and two special single casks. Ages of these whiskies were 30, 32, 35, 36, 40 and 42. I was blown away after tasting all of these. Really hard to put them in any order. Maybe if I think real hard, there was something special about white rioja single cask. I'm now afraid that I need to get some of these bottles for myself and it will be expensive.
As a dessert dram we had 19yo Ewan's choice which had been specially selected by their distiller. Real sherry finish! In the end it felt like I got the angel's share this time.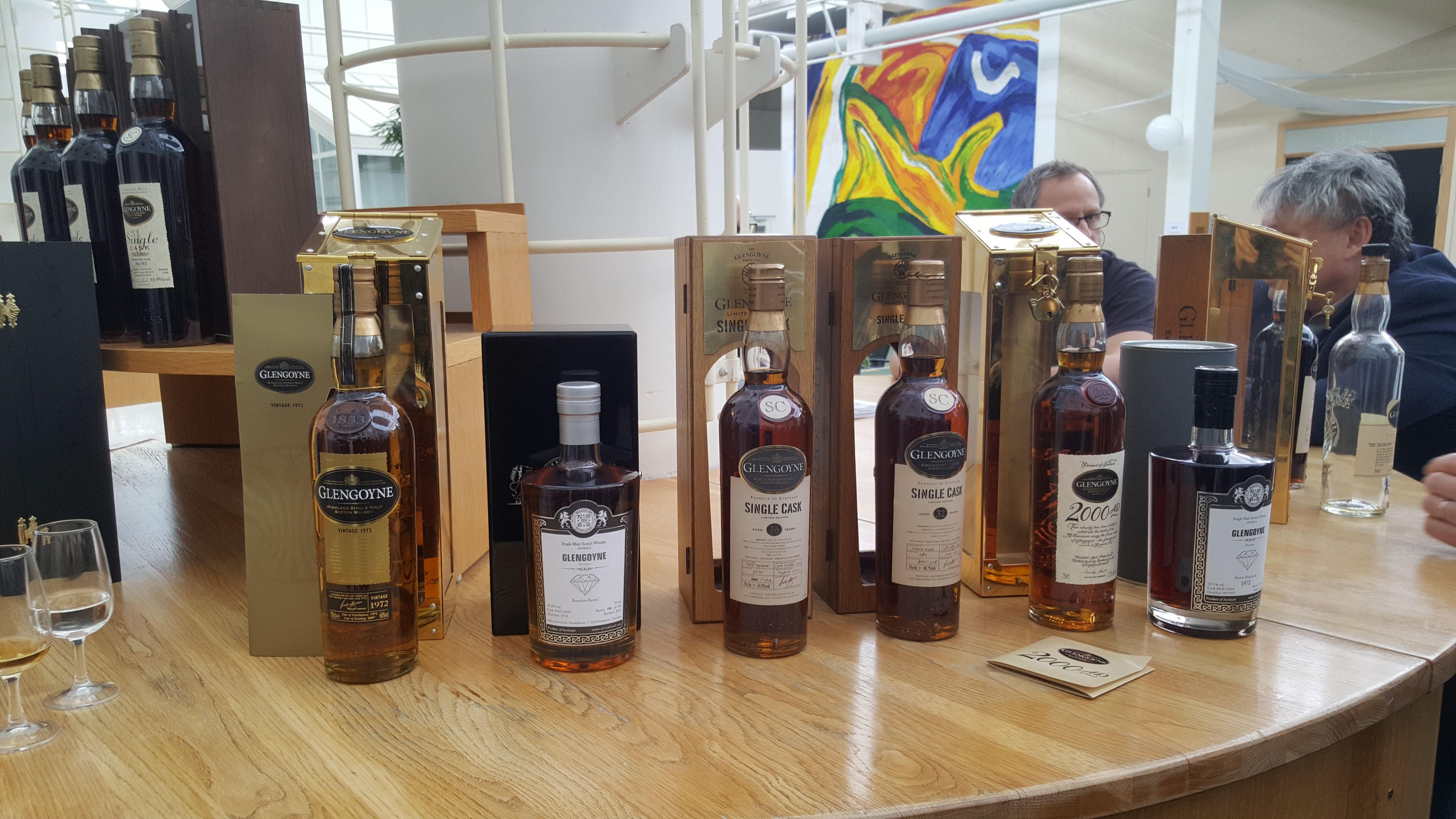 Many said that this was once in a lifetime tasting. I thought the same beforehand, but during the weekend I learned that Thomas has 12 new bottles waiting for a next tasting. And with short discussions we agreed that we could arrange similar tasting in Finland. I am very eager to start planning this together with Thomas and Camilla. Even Robbie and Glengoyne's Brand Heritage manager Stuart Hendry promised to bring us something special for that tasting.
Had an awesome weekend with whisky and met lots of new people. I am grateful of warm welcome I got from them and quite sure that we will meet again and have drams together!