Glengoyne Spirit of Oak series
Tasting the new travel retail selection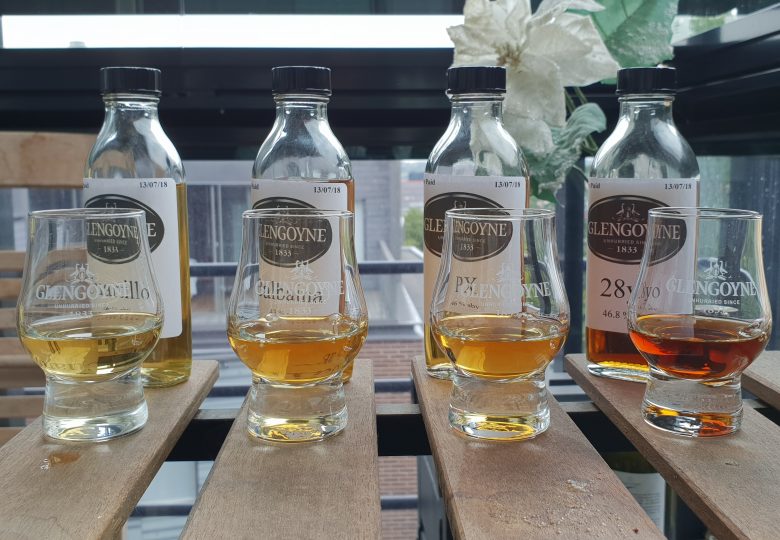 Glengoyne announced end of the last year that they will renew their travel retail selection. New Spirit of the Oak series was about to concentrate on how the cask affects the whisky. Finally, on March first bottles was available. Got my first bottles in June and they tell that bottlings have been done in January.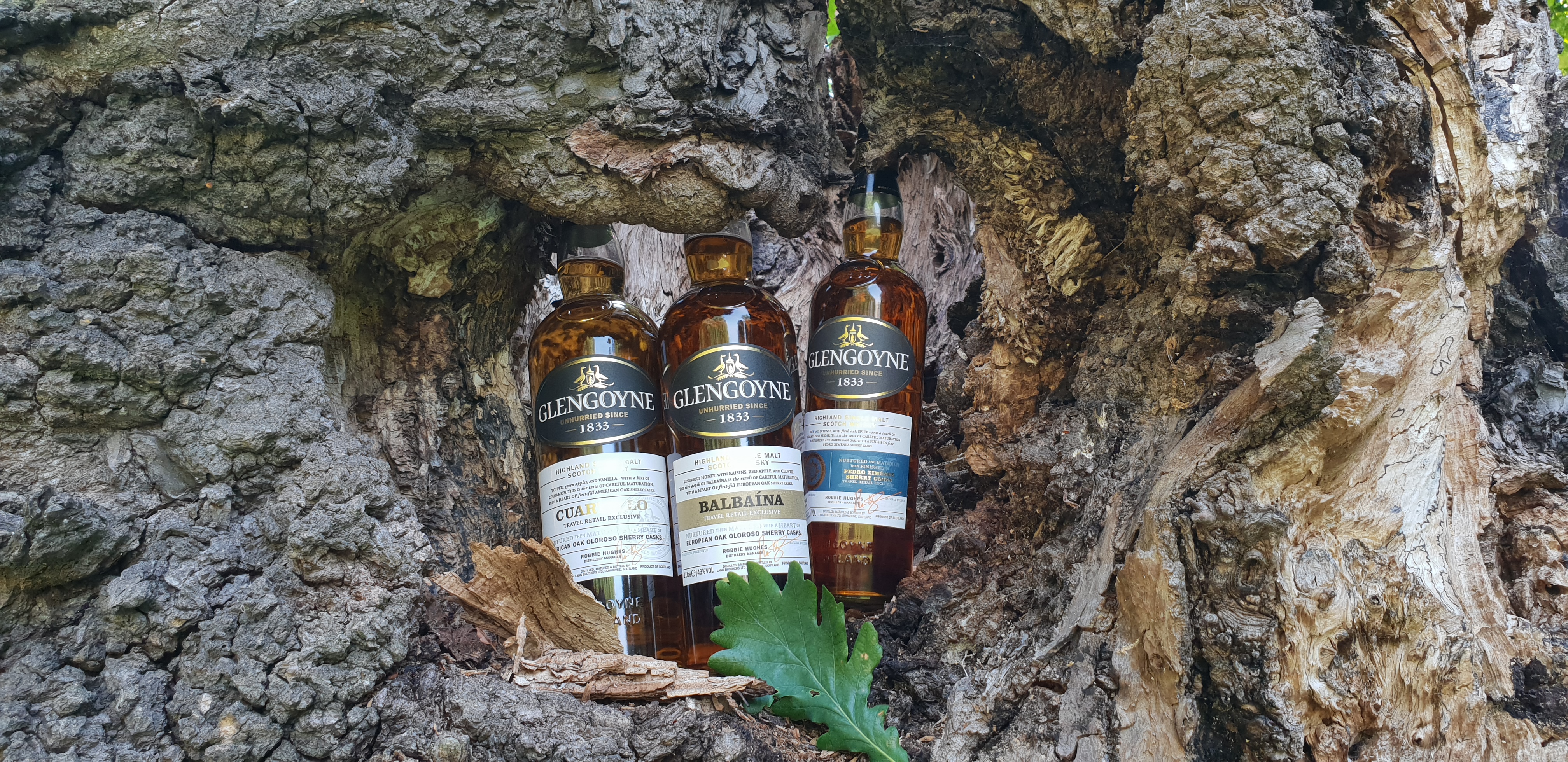 In this series all the whisky has been matured in sherry casks. Glengoyne is proud of their sherry casks which come straight from Jerez Spain. Place I really would like to visit. Sherry casks are very important for Glengoyne, and also Tamdhu which is the other distillery owned by Ian Macleod Distillers. Tamdhu uses only sherry casks in their distillery bottlings. Tamdhu made really nice report on their social media about the journey of their sherry casks. You should check that out!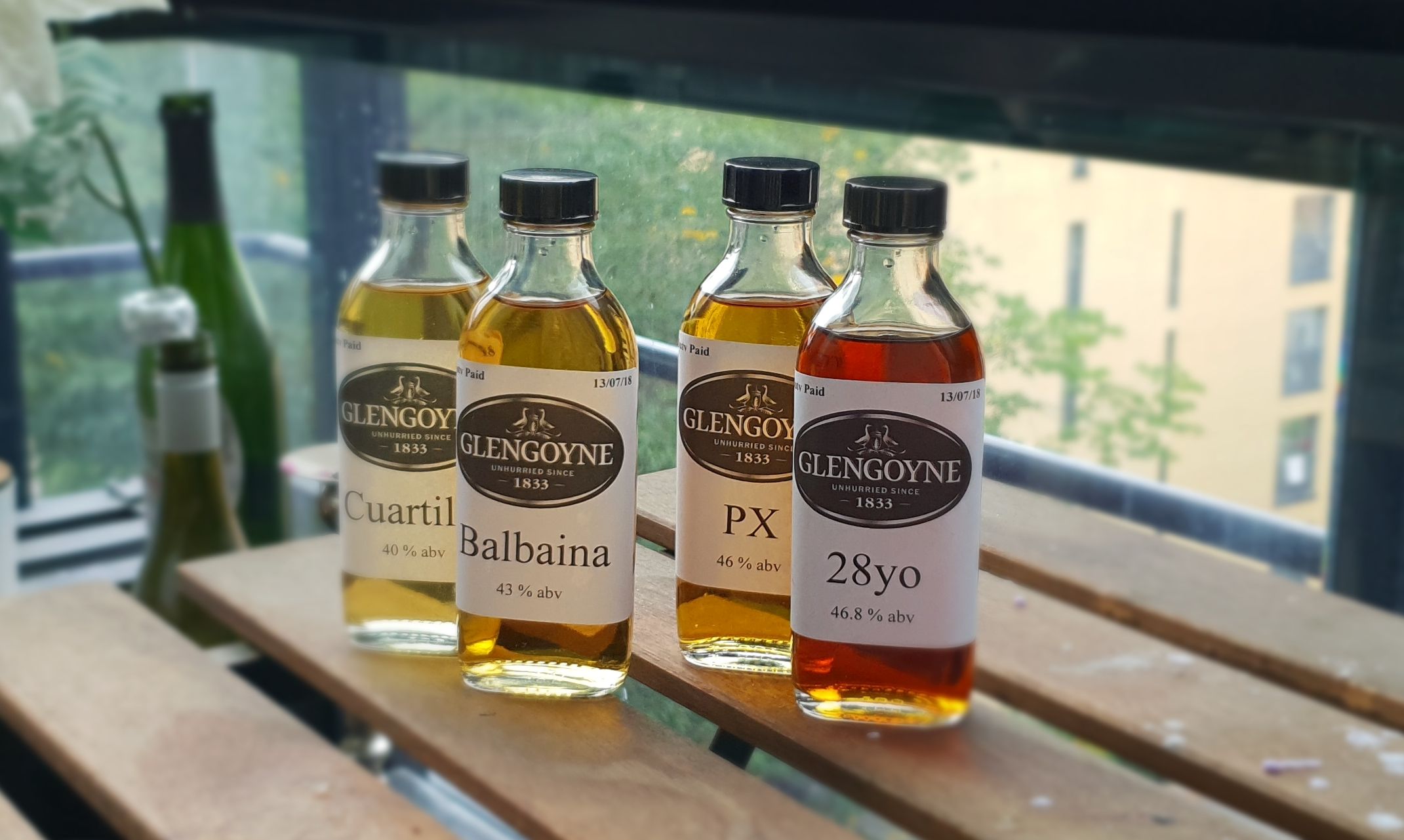 Lined up all the four whiskies and firstly noticed the magnificent colour of 28yo. That promises something special. But I started with Cuartillo. It is a NAS whisky that has been matured in American oak Oloroso. Price range of 50-60 euros it has lots of competition in travel retail. My first thought is that this is quite young. It takes me a while to get the cask influence but in the end you can taste the sherry casks. Second whisky Balbaína has been matured in European oak Oloroso and has a little bit more colour than Cuartillo. I would guess that these are quite similar aged. With 43% abv it has little bit more of a character. Its price range is 60-70 euros. All in all these first two are about what one can expect to get in that price range from travel retail. In my opinion similar priced 15yo and 18yo from Glengoyne are much better whiskies.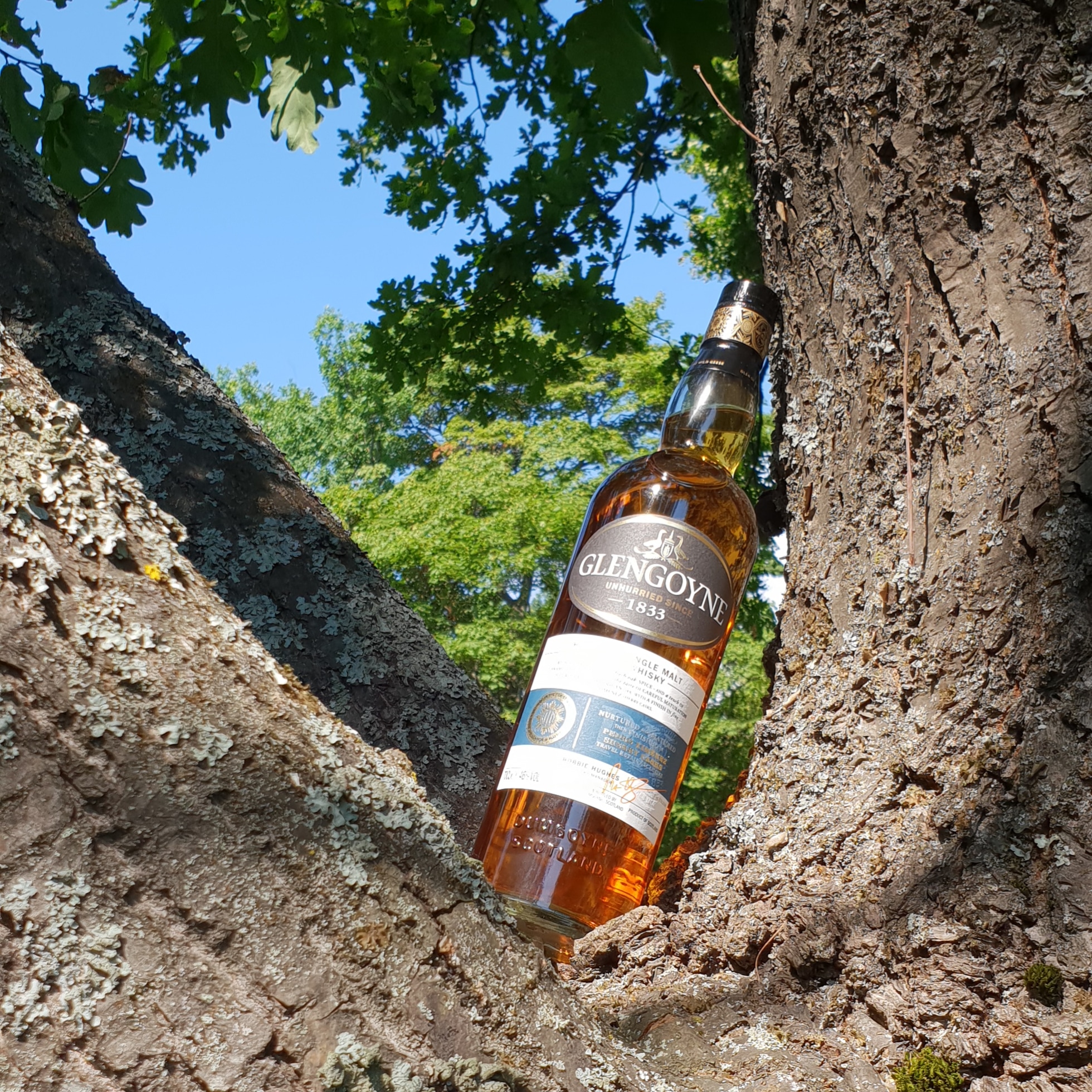 Third one is named just Pedro Ximénez like the sherry and the casks it has been finished. Period of the finish is not told but this has already more colour than previous two. Right from the start nose reveals more sherry notes. And the taste gives much of those sweet PX notes you can expect. This is one of the best NAS whiskies from Glengoyne that I have tasted. Price range is about 80-90 euros. After couple sips this starts to feel like tame version of Glengoyne Cask Strength. Which is not a bad thing as it rounds some edges without loosing character.
Finally I get to 28yo which is the only one in this series with age statement. It has been matured in first fill Oloroso sherry casks. Could just sit and admire the colour but luckily I get to taste it as well. Nose reveals huge sherry impact. Without tasting I can tell that this is a sherry bomb. Taste reveals very wide range of flavours, loving the mix of spice and sweetness. Need to taste this together with Glengoyne 25 yo. This is sherrylovers new black! Very nice whisky which only problem is bit deep price of 450 euros.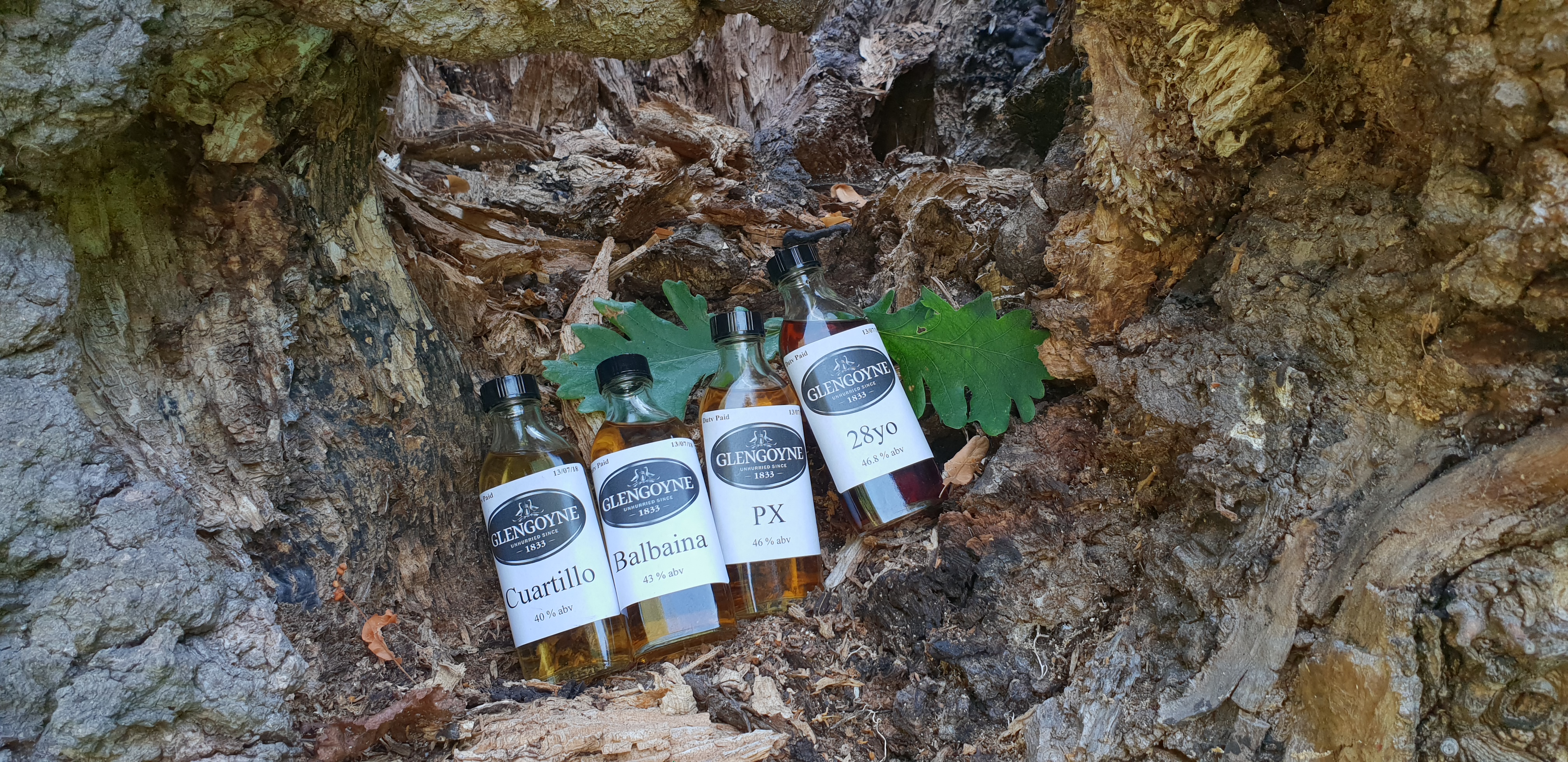 World need stories and this story of Spirit of Oak is nice add to the whisky world. Huge respect for trying to bring something like this to travel retail. It needs lots of marketing to succeed and I definitely will test the whisky staff in airports of how they can tell this story to the customer. I thank Glengoyne for the samples.