Visiting Teerenpeli Distillery
The oldest active distillery in Finland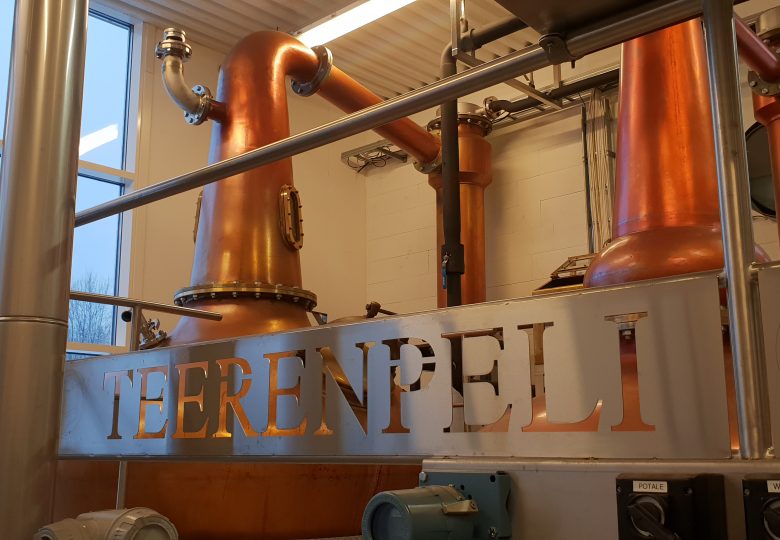 Traditionally it takes a long time to make good whisky, at least if you ask from Scots. In some sense that is true but what is a long time then. Teerenpeli started distilling 2002 and is the oldest active distillery in Finland. After my visit to their two distilleries in Lahti before Christmas, I am convinced that they have managed to win that long-time prediction. And the whole whisky industry in Finland have lots to be grateful for their pioneering job.
Originally Teerenpeli started 1994 as a bar&restaurant chain. Now it has restaurant in six different cities and its own brewery and distillery. More than half of revenue in restaurants come from their own products. This year they are celebrating 25th birthday and it means that we will get special whisky in March. I got a little taste of possible final product from year 2005 and it was really something special!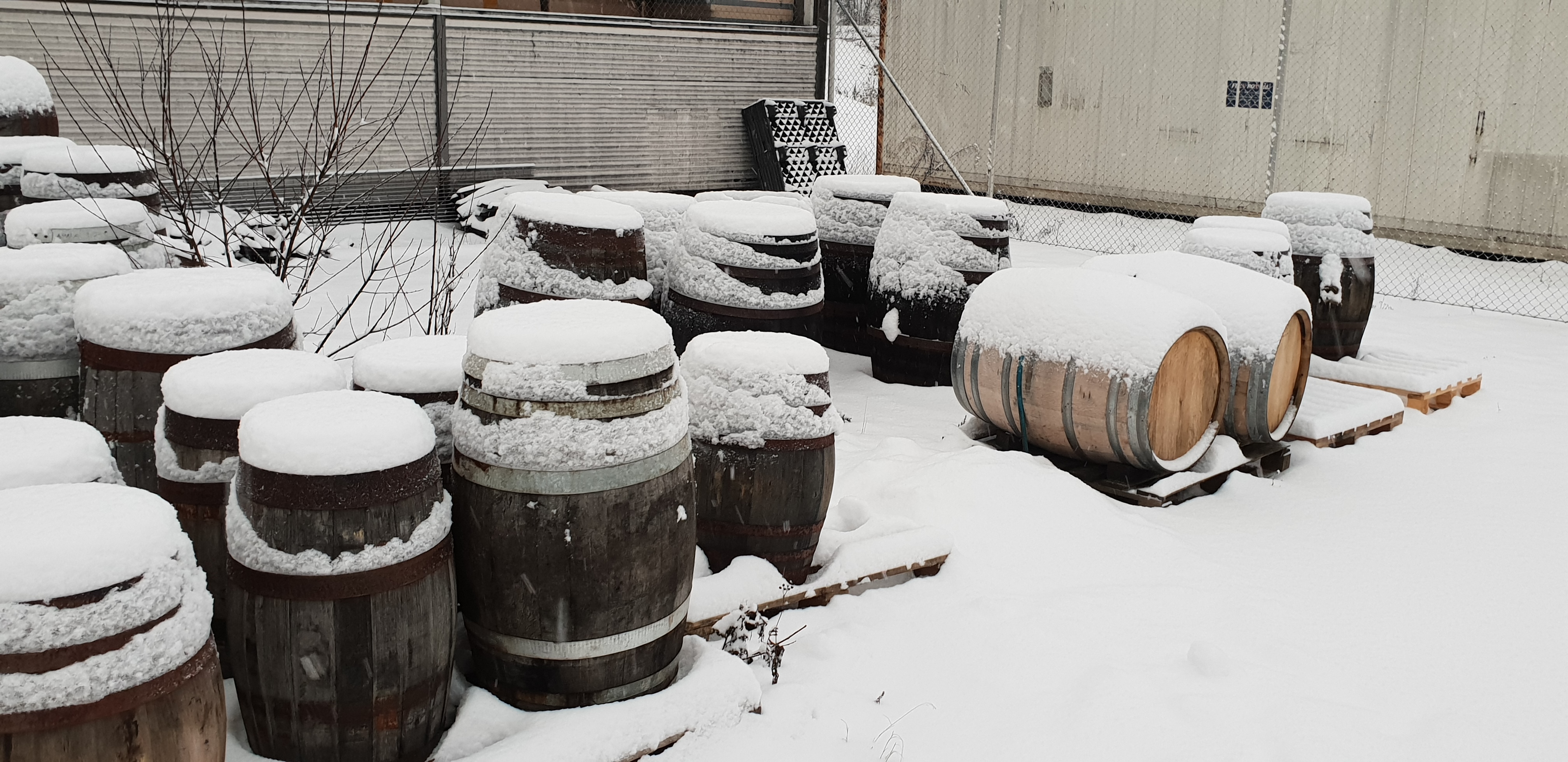 When they started their distilling there was only some experiments in whisky making in Finland. So the start was rough. I remember myself tasting their first whiskies in their restaurants and it was not promising at all. Of course, when you start from nothing it is a learning process. For example, at that time it was really hard to get good casks to Finland and as we know, cask is a huge factor in the end product. And if you paid for so called premium casks you couldn't be sure to get those as you were nameless distillery from Finland. It also took lots of experiments to find a way and recipes to make whisky in Finland. Many later started distillery have had this knowledge in their use and there are many former employees of Teerenpeli in other Finnish distilleries sharing the joy of whisky making.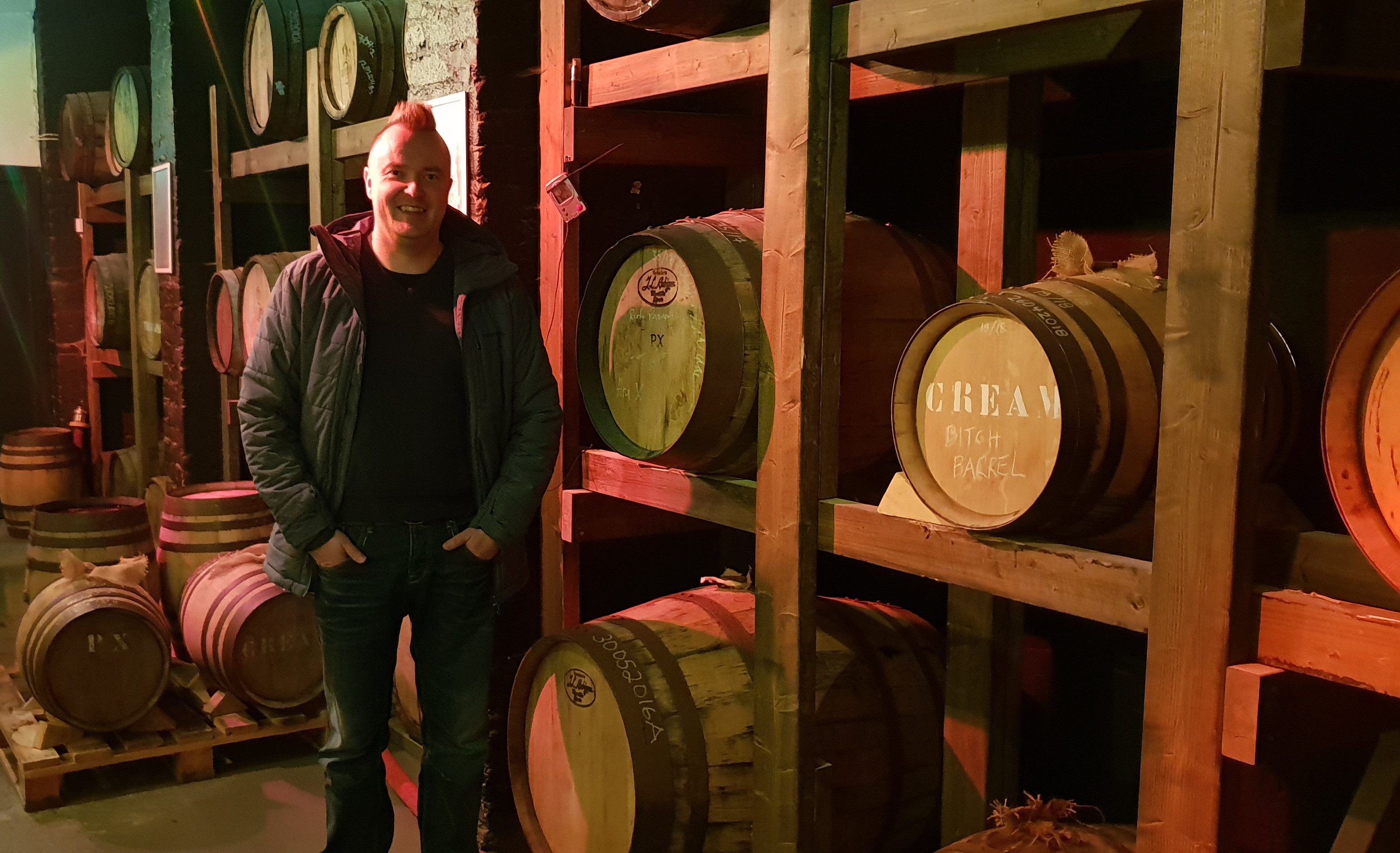 Thanks a lot for a tour and information Jari Mämmi, sales and marketing manager of Teerenpeli.
As I mentioned they have two distilleries. Old one in the center of Lahti at Restaurant Taivaanranta. It's only for special distilling nowadays and it's open for visits Monday through Saturday. The main distillery is couple kilometres away in industrial area. They produce yearly 100 000 litres spirit for whisky. In their core range is five different whiskies with 10yo as the flagship product. And the "long time" of their distilling gives them a good chance to release good single casks. Latest release was 12yo ex-bourbon cask called Länki. Big part of their business is to sell casks to private customers. Heard about just bottled 15yo single cask from year 2003. Would be really nice to get a chance to taste that one! Let me know who you are! 😉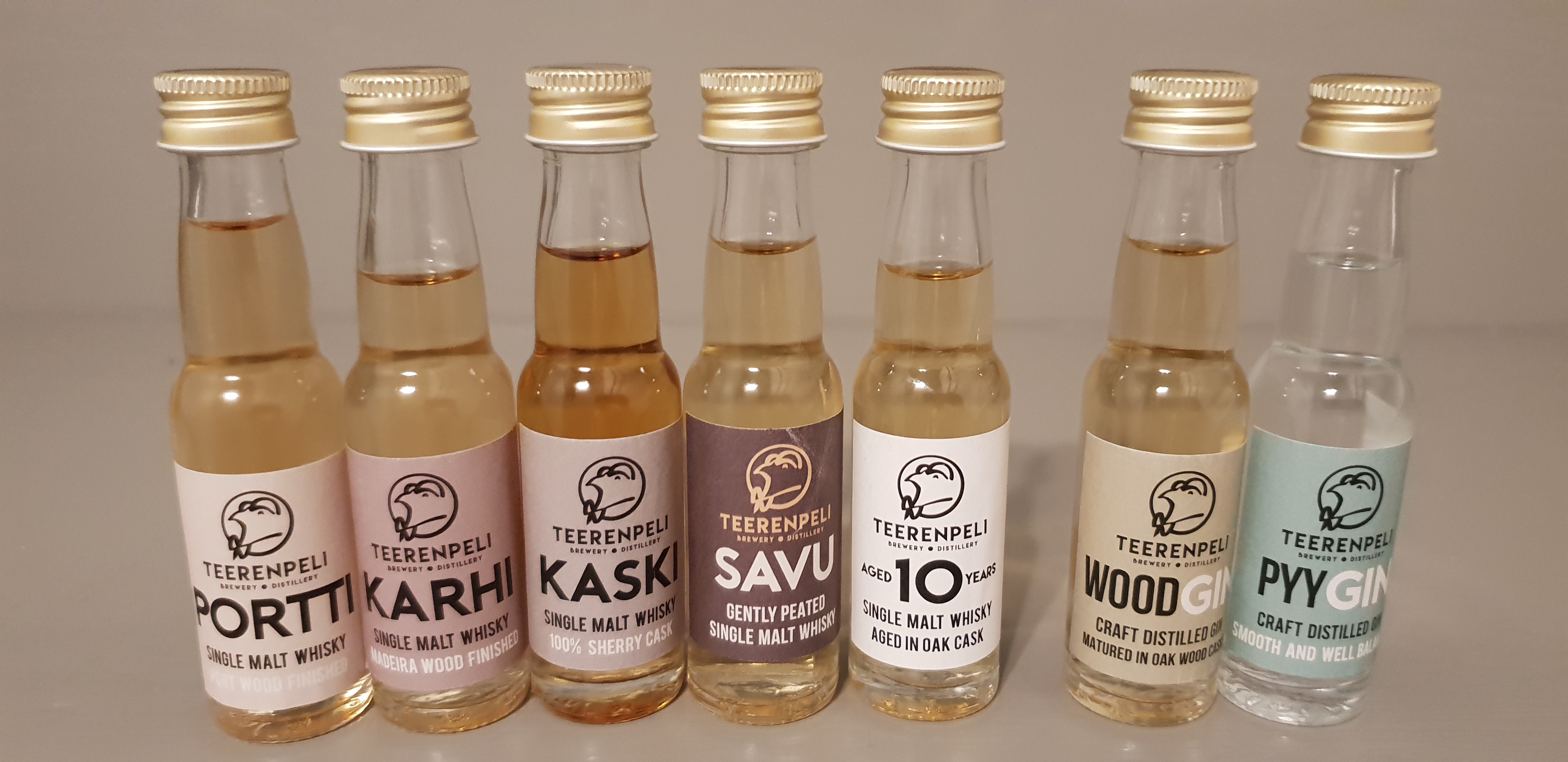 Teerenpeli's main market is still in Finland and especially through their own restaurant chain. Unlike the others, they didn't even made gin until their own restaurants complained that they didn't want to sell other distilleries gin. They have tested German markets quite a long time and it's still the first market for them in abroad. Sweden is also as a near market very interesting and local Systembolaget has sold out couple batches of PRKL whisky. Sweden is really thirsty for more!
Currently they have more than 2000 casks maturing at their distillery yard. They have chosen to mature their whisky in a big containers which is quite different from the conventional way of using warehouses. In Finnish winter they have really special conditions and temperature for maturing spirit. Containers are not heated anyways. There's only a mechanical air conditioning that makes sure that air flows in and out. They told that angel's share is smaller in containers than in heated warehouse.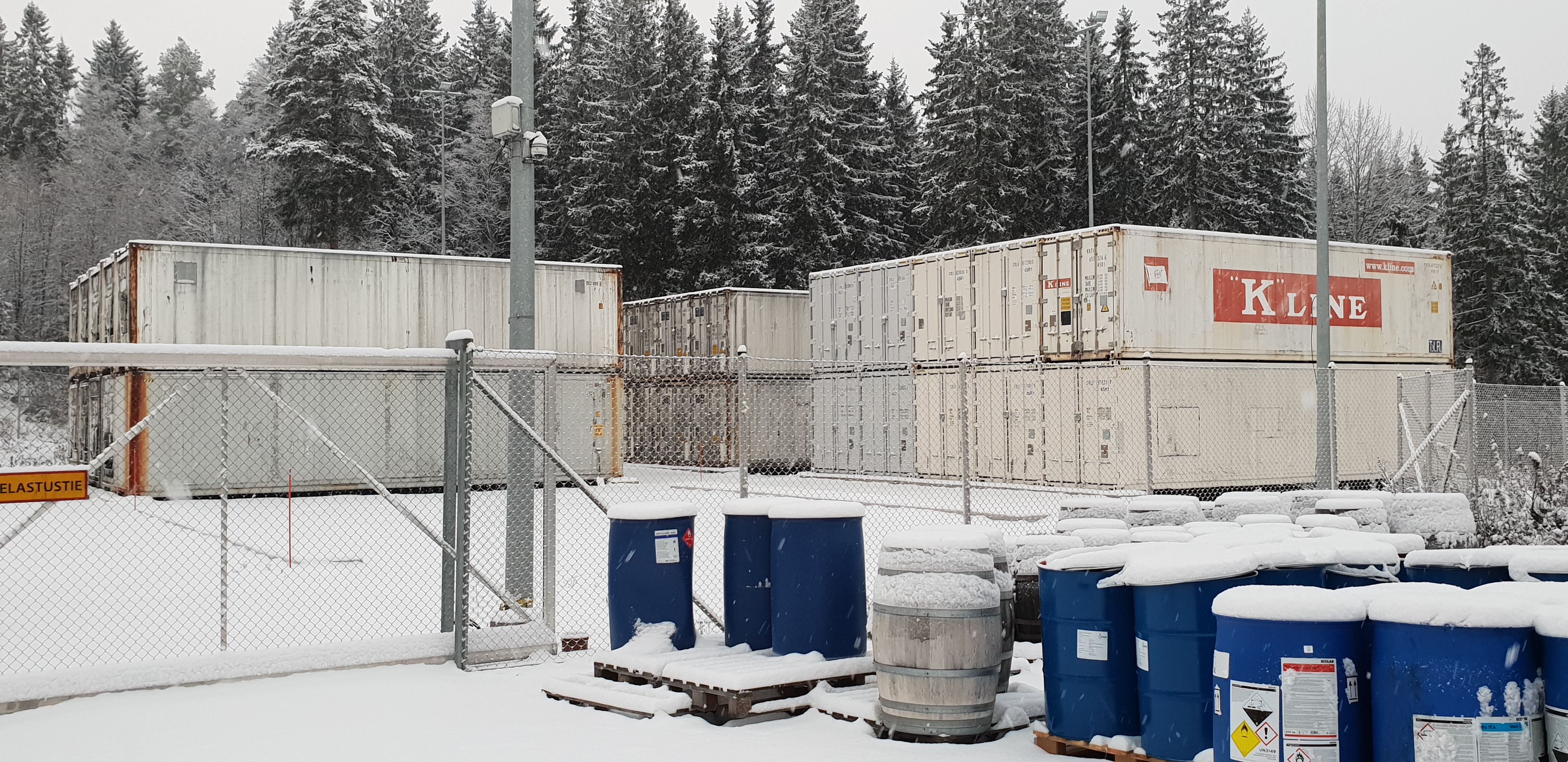 And how about their casks nowadays? For sherry casks they get their own special casks, for just them, straight from certain Sherry bodega in Cordoba. Those casks have now been in use for about a year and it should be one more step for more quality in the final product. And with the history in the business it's now easier to get better casks from reliable suppliers.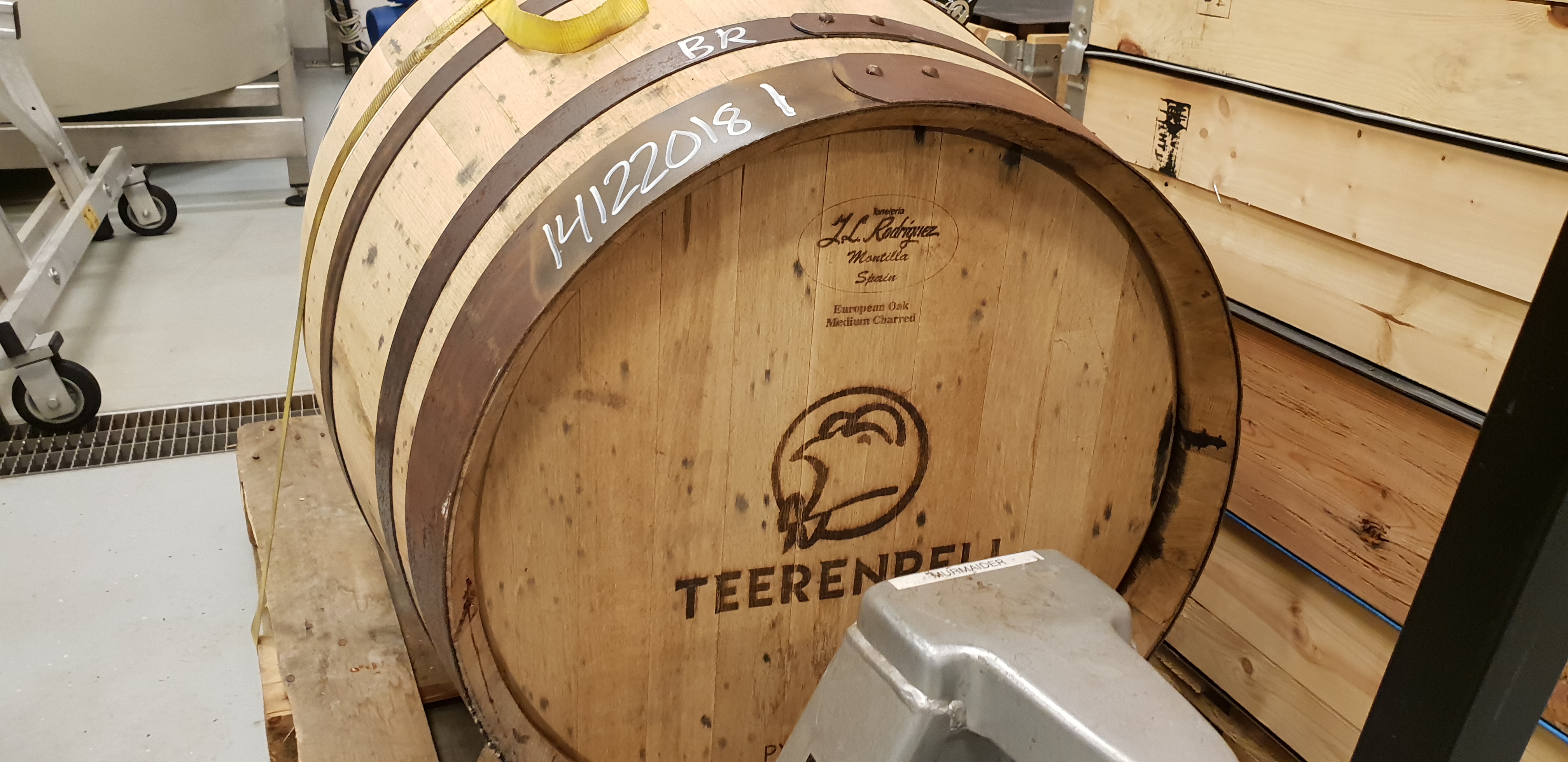 When I was visiting they were distilling their newest core range product called Savu. It's the first smoky whisky from Finland. They released Savu to core range earlier in 2018 and in the end of the year special batch of cask strength Savu. I had tasted those both but my eyes really opened when I got to taste just distilled new make Savu straight from the still. With that kind of high quality new make it should be easy to make fine whisky!