Introduction to Teerenpeli Core Range
Tasting five Teerenpeli whiskies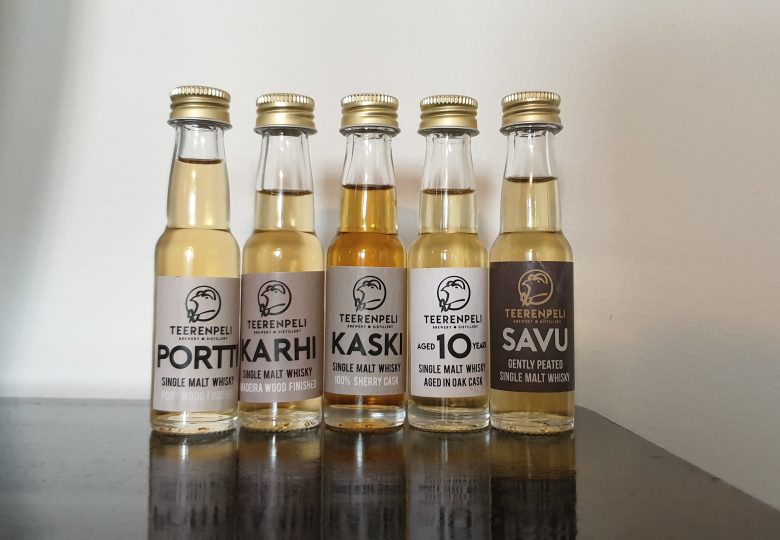 Fall is coming and it was about time to do vertical tasting of Teerenpeli core range. I visited the distillery beginning of the year and had some special tastings then. Read of the visit. Have tasted all these five before separately. Now let's see what's the idea behind core range and what it could give to us.
Teerenpeli Distiller's Choice Portti: 3-4 years in ex-bourbon casks and finished 1,5 years in port casks. Abv 43%
I selected this to be my first in line-up, since I have always thought it's the easiest of their whiskies. Portti means gate in Finnish and of course it refers to port cask finish as well. I don't know if they have had same thoughts in distillery, but I think it as a gate to Teerenpeli whiskies. It's made of slightly smoked barley as most of their whisky, but I really don't get it in nose or taste. My first thoughts are that it is quite malty and fruity. Alcohol comes little bit too heavy but sweet after taste makes me forget that. Quite easy and approachable!
Teerenpeli Distiller's Choice Karhi: Quarter ex-bourbon casks and finished one year in madeira casks. Abv 43%
Karhi has been quite black sheep of their range to me before. It has been quite limited in availability and haven't tasted it many times. Cask choices are interesting which could lead very complex whisky. In this case I would have hoped more time in the casks. In the nose I get fresh citrus and some orange. Taste is quite short with hints of dirt, raisin and orange but mostly malt and ethanol. Love that I can pick up the madeira finish but hopefully in the future they give it more time.
Teerenpeli Distiller's Choice Kaski: Selected sherry casks. Abv 43%
Kaski was first in their Distiller's choice selection and it has been always my and many others favourite Teerenpeli whisky. I would guess that it is also their most sold whisky as well. Sherry influence is quite balanced. Can't get much of malt or alcohol which are usually the most powerful flavours in their whiskies. Different shades of leather, roasted coffee beans and fruits. This is something I could recommend to everyone to taste. It's a huge promise of the capabilities they possess!
Teerenpeli 10yo: Selected ex-bourbon and sherry casks. Abv 43%
The oldest one in the core range and the first 10yo Finnish whisky ever made. They started distilling in 2002 so they could make much older whiskies as well. Hope we see in the near future maybe 15yo. Bourbon notes are overpowering in nose. Lots of vanilla and hints of toffee. Taste is quite basic of ex-bourbon matured whisky. Reminds me of younger Old Pulteneys. Not the flagship whisky but good solid part of core range.
Teerenpeli Savu: Ex-bourbon (80%) and sherry casks (20%). Abv 43%
Savu is the newest addition to the core range. It is made of peated barley with ~30ppm. In the nose I get charred sausage which could be one of the favourite smells in Finland. Taste is gentle and easy. Very drinkable peated whisky and I get in my mind other quite fresh peated whisky Ailsa Bay. Nice similarities. Can't wait they get some older peated whiskies in the market.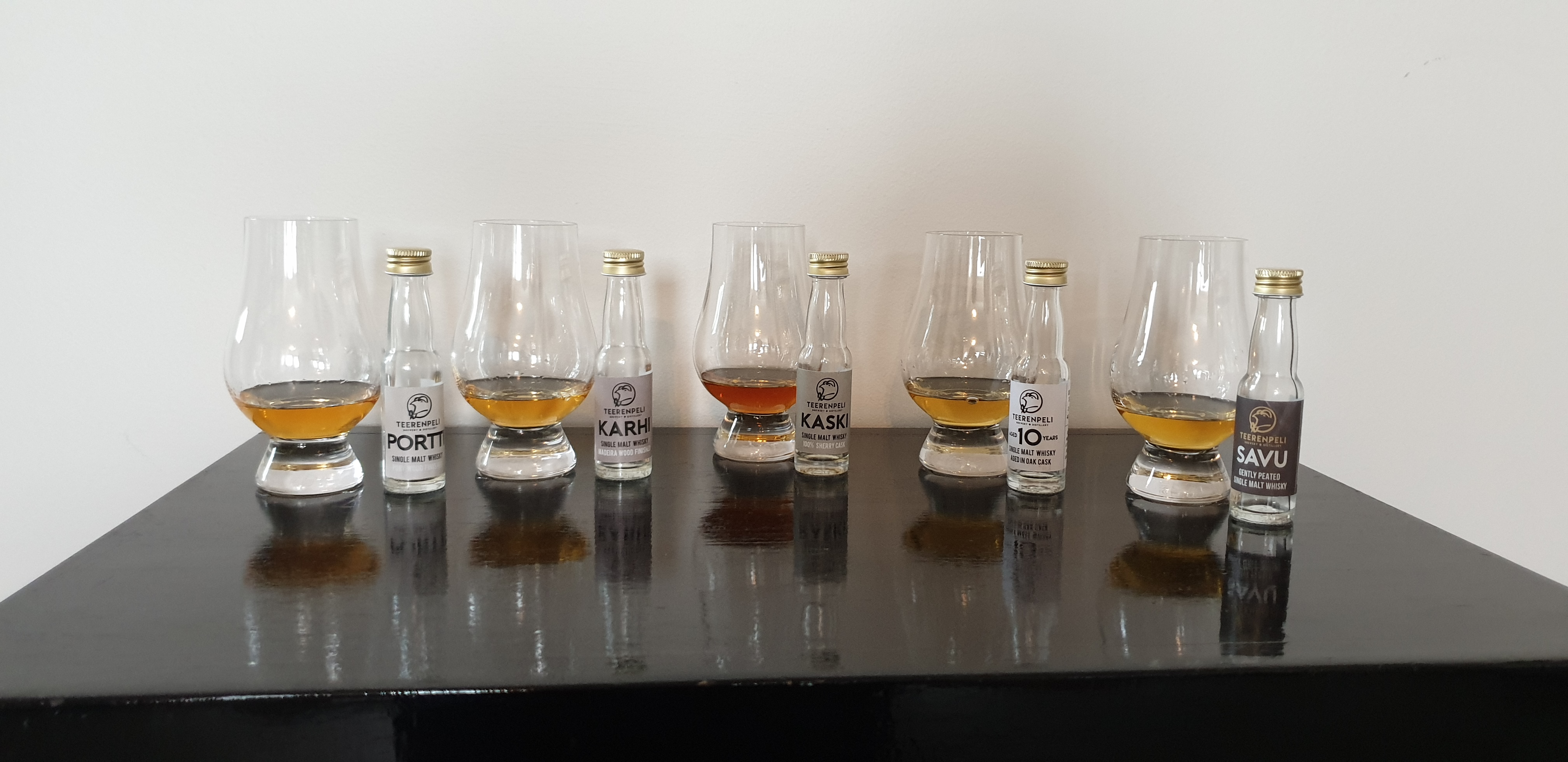 To conclude I would say they core range demonstrates nicely their craftsmanship and quality of the new make. Most of these whiskies are still quite young so the connecting thing seems to be malty nose and taste. I guess their range will have more sherried whiskies in the future since they have made good deal of old sherry cask recently. Excellent example of how good whiskies they can produce in the sherry casks is their celebratory 13yo limited edition. It was made to celebrate their company's 25 years of operation. It is only available in their own restaurants and heard that it is sold out in Helsinki but still some left in other cities.